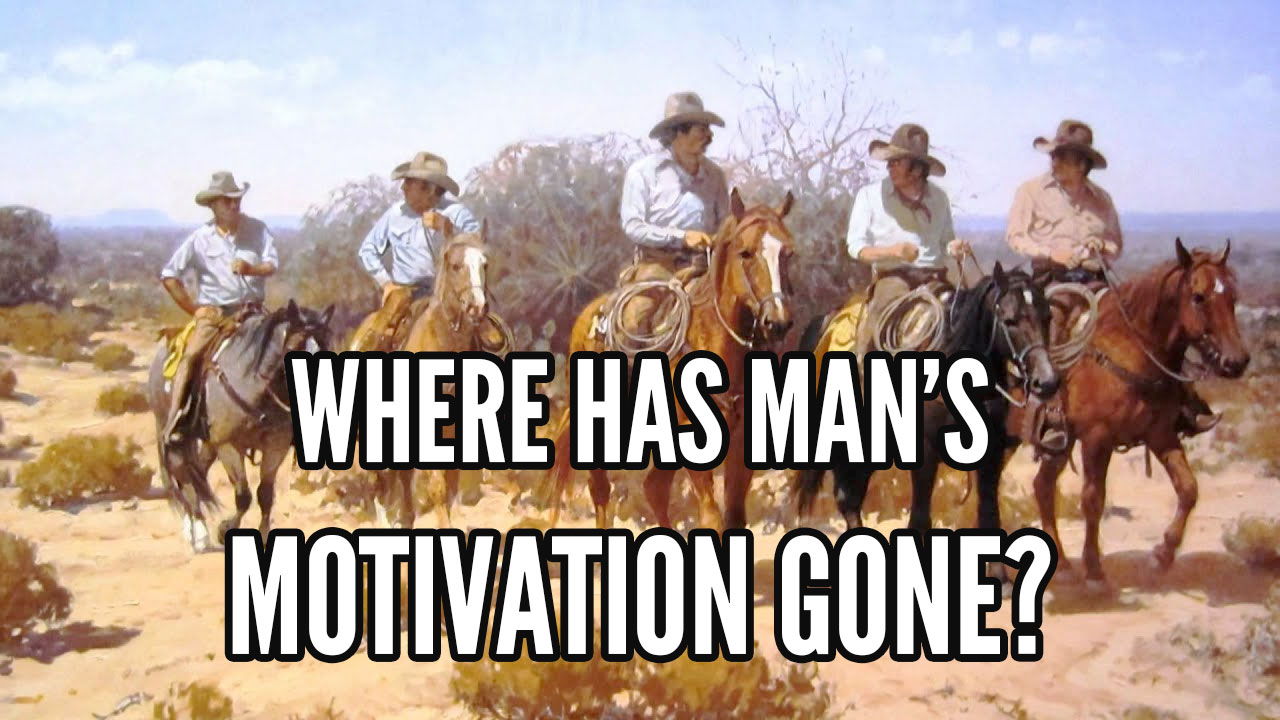 Men of today have lost their motivation to build, fight, work, or get women. What's behind their lethargy, and how can you overcome this in yourself?
We live in a distinctly unmotivated time.
During the settling of the American continent, European settlers burst through with boundless energy. They founded towns, warred with the natives, pushed into hostile and unfamiliar lands, and carved paths through a frontier in search of unknown fortunes.
In the American West, frontier towns brimmed with ambitious men who eschewed the comforts of civilized life, like fine clothes, fine food, or women -- some towns at some points had male-female ratios as stark as 754-to-1. Before the Gold Rush of 1849, California's population was 90% male.
Yet, this bothered the men little, for they were there to find wealth, greatness, or just to build or find something new.
Men of this age didn't need help with women. They found wives readily enough (when they returned to civilization -- or imported them from back home), and those wives didn't divorce them (and only infrequently ran off with other men).
Men of this age didn't lose themselves into aimless pastimes, comfort, and luxury the way men of later ages did either. Most led hard lives, with simple food, simple living, hard work, and simple pleasures.
Yet travel 150 years into the future, and their inheritors are an opposite picture.
American men today sit about all day, riding around in automobiles, their faces glued to screens, their testosterone levels crashed (17% down just from 1987 to 2004 alone), over 50% of the American population non-working (population: 329,227,746 citizens + ~12,000,000+ legal and illegal aliens; jobs: 137,802,000; total U.S. employment: <40.4%). Compare that to the Pioneer Age, when women and children worked all day (on the farm, on the ranch, at the market, making textiles, or in various other occupations)! Many Americans are disinterested in the work available (I have seen numerous men in trades talk about offering jobs or apprenticeships to unemployed younger men and having those younger men turn them down), while many have little thought to the future (1 in 6 older people plan to spend all their children's inheritance).
This apathy extends to all kinds of things, and is on the rise. When I got into the seduction space, most guys weren't that interested in pickup because they occasionally got laid or found girlfriends from their social circles (and that was enough for them).
Today, even fewer men are interested in seduction, yet for different reasons. Rather than it being because they got laid in other ways, a lot of men aren't having sex at all, and are completely apathetic about doing anything to change that situation.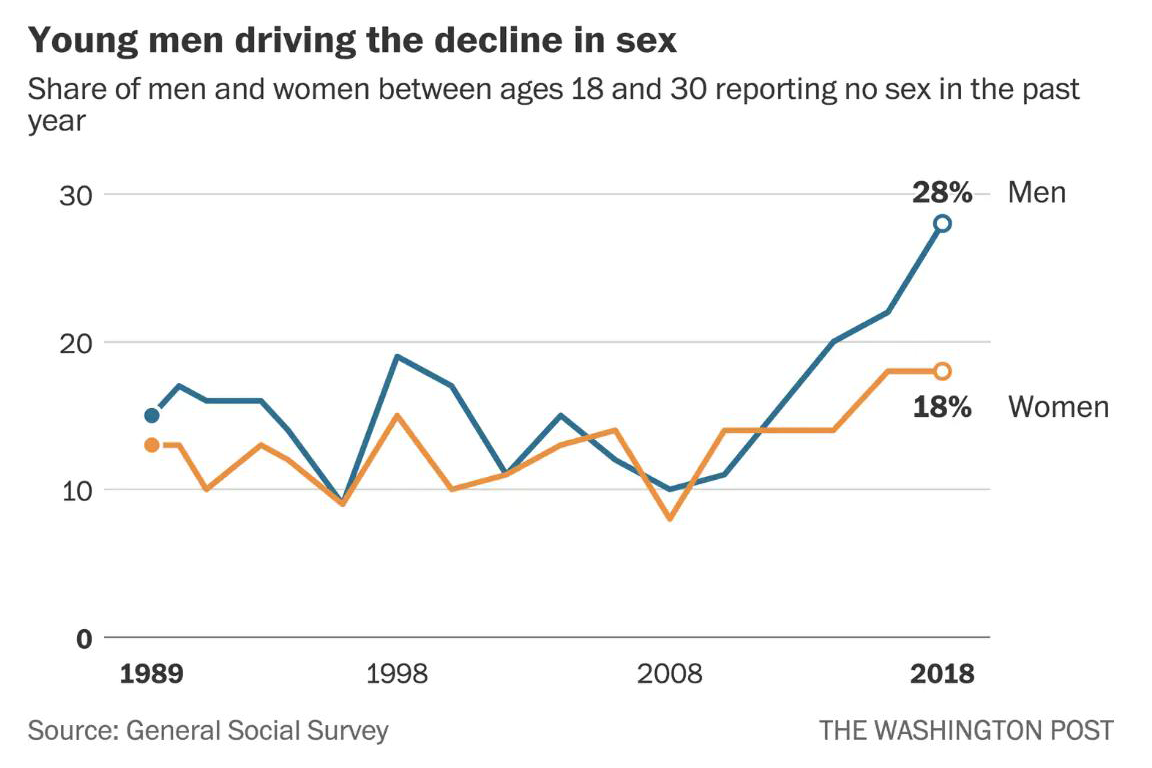 The percentage of men not having sex is shooting skyward.
There's less interest in pickup.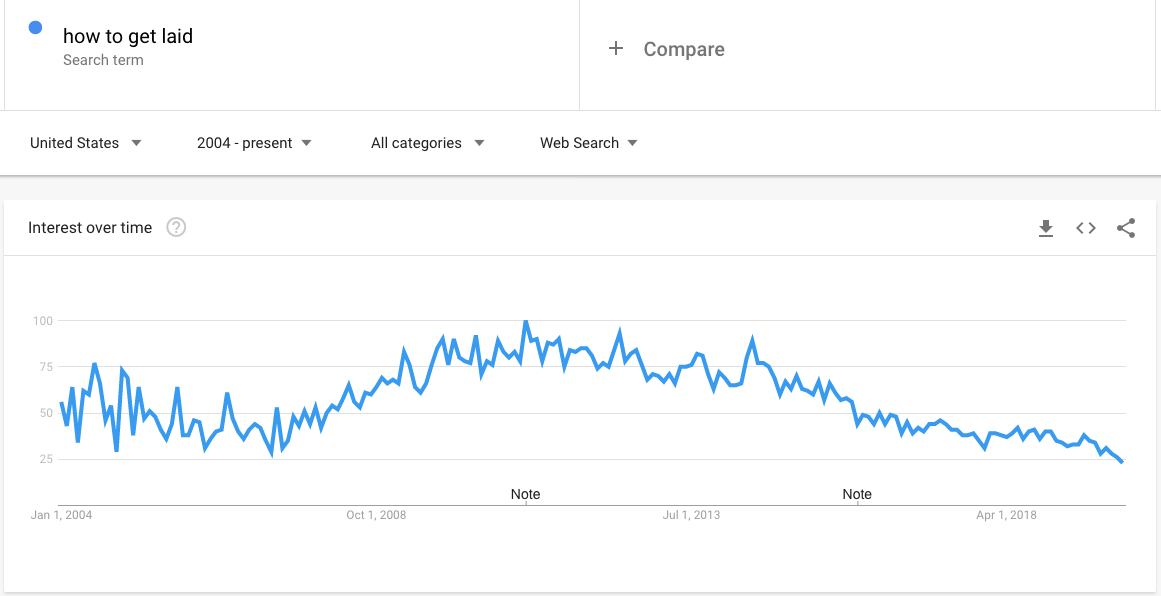 Interest in getting women is down to about 40% of what it was when I founded Girls Chase.
There's less interest in nightlife.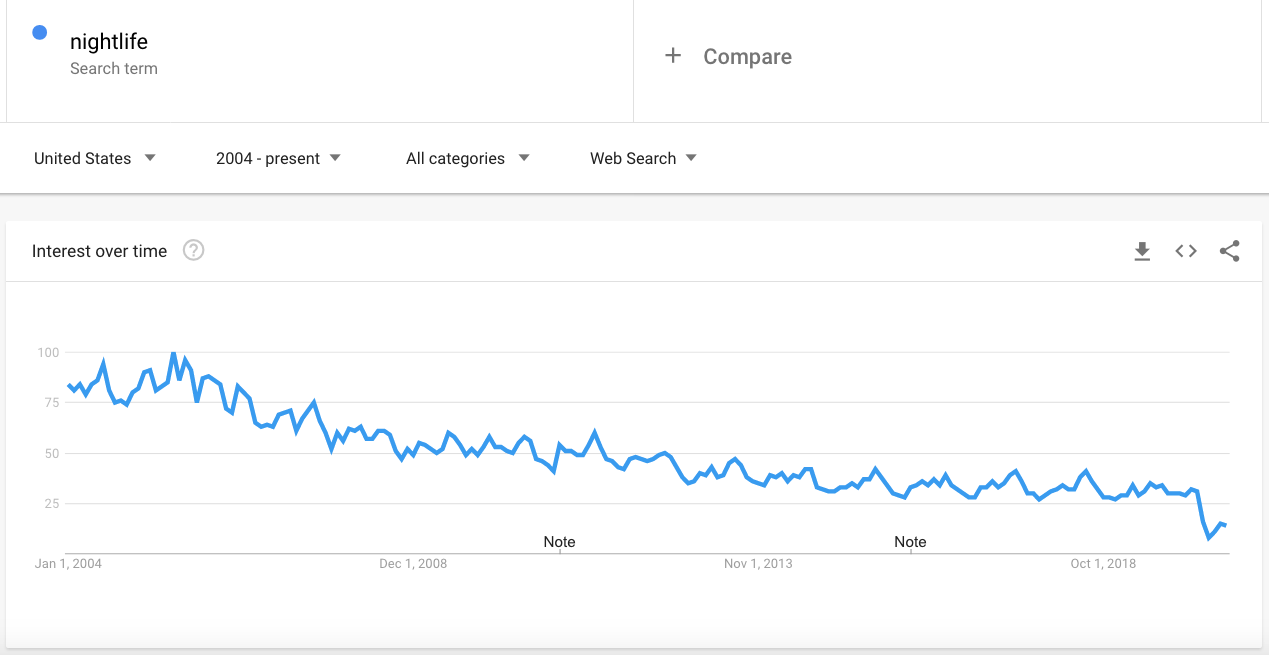 It's been worsening yearly. As of a few years ago, each month only 334 bars opened while 609 bars closed (source).
Men are dating in their social circles much less, and every man is on Tinder, where most women aren't.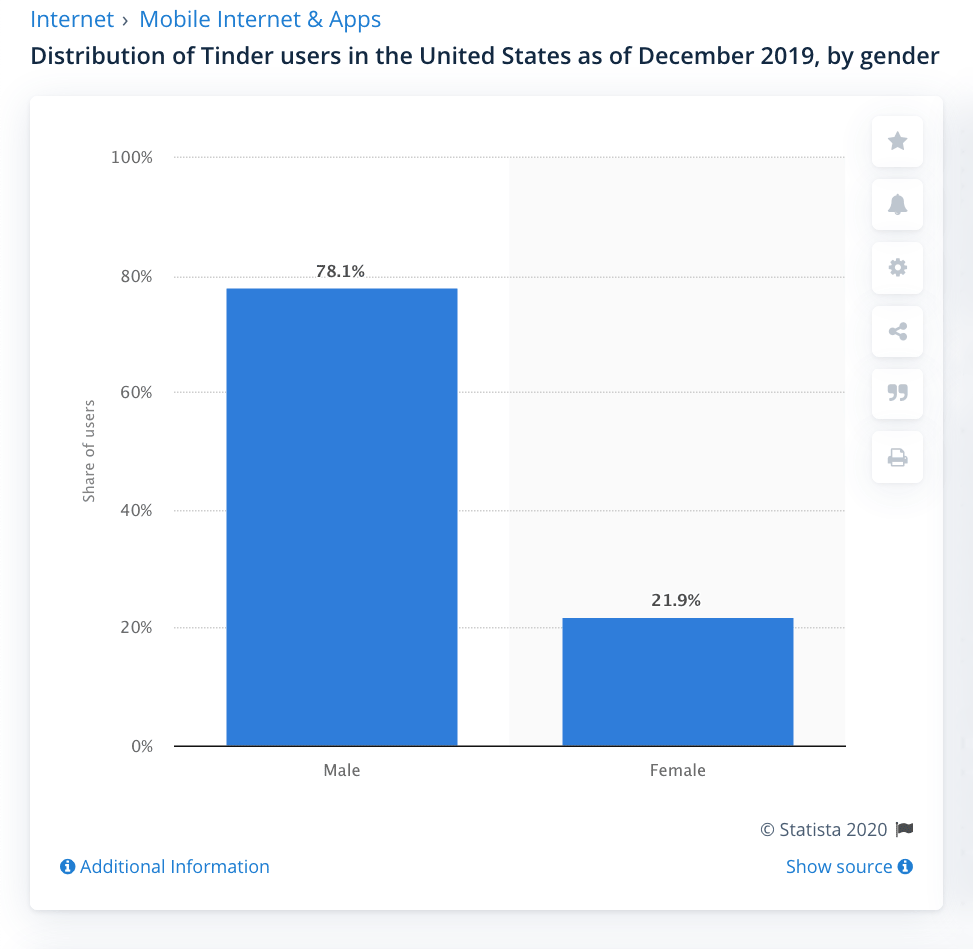 Tinder: the ultimate sausage fest. Worse than any nightclub! Source: Statista
More and more men aren't working, more and more men aren't getting laid, more and more men aren't doing anything other than to sit around with their time, watching their jobs disappear, their women walk by, and their histories vanish, and instead of doing anything to change any of that, more and more men just hang around, observe, and complain.
What's happened to men in the 21st Century, and how did they become so dull?