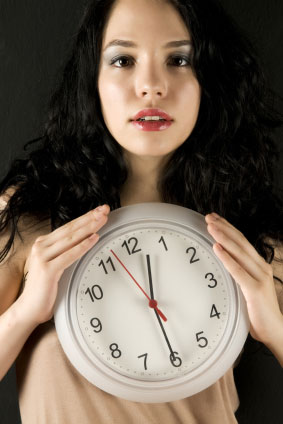 A guy meets a girl he likes. He starts talking to her, and there's electricity in the air. Attraction. He can tell she likes him. A lot, even.
She tells him all kinds of things about herself, her eyes wide and filled with excitement. It feels as though there's a bubble around them, in which only they exist; the outside world falls away.
For a while, as time passes, the energy and enthusiasm only builds. It builds and builds, until it hits a peak; a crescendo. And then... it begins to fade.
The guy panics mentally; he can tell he's losing this girl, whom he felt so sure was his only minutes before. He works hard, trying to turn things around, to reignite the passion that was there. But alas, his efforts fail, and the fire dies.
He's fallen victim to a painful fact of life and love: attraction has an expiration date.
But what's more painful is, guys almost never realize this is why they failed. Usually they assume it was a value problem, or that they need to get better at maintaining attraction.
If only they knew the truth: they did just fine with attraction. It was, ultimately, that failure to act in a timely enough manner that led them to losing the girl.