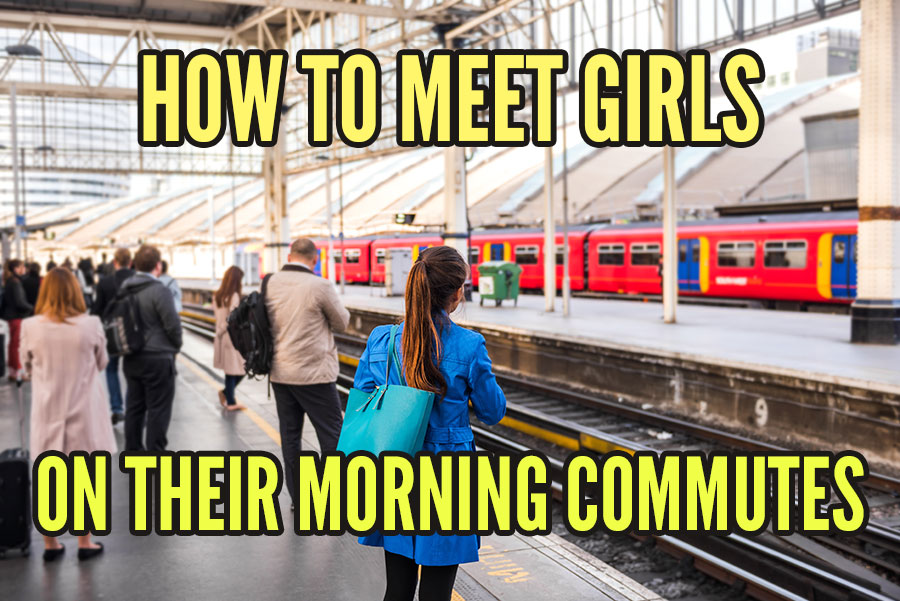 You'll see a lot of cute women on their ways to work in the morning. Have you ever tried to pick one of them up? Know how it's done?
Recently a friend of mine arrived in a new city and went out for day game on a weekday afternoon. He felt disappointed to find few attractive women. Yet we talked about that, and I noted that most of the good-looking women are not walking around town during the day... most of them are at work (or they might be in their classes).
I suggested he try going out during evening rush hour, when all the women get out of work. This has long been one of my preferred times to day game. There are a lot of great advantages to it:
Women are out en masse from work, all crowded onto the streets at the same time. You have a high density of approachable women

Because they're coming from work, they're typically not in as much of a rush as if you meet them on their lunch breaks or on their morning commute

Having spilled out from work, some of them are happy to meet a sociable guy who isn't as ground-down by a day in the office as the people they've been around all day; others are high on endorphins themselves after their 'escape' and are feeling good and happy to meet anyone friendly

I personally very much like professional women, and a beautiful girl in her cute little business attire is extremely fetching to me. It's easy to get excited about women dressed this way in my opinion (she might dress sloppy off work, but she has to look nice on the job)
Today's article though isn't about evening rush hour, which in many ways is the easier of the two rush hours to approach during. I'll probably do an article on that as well.
Instead, this article's on morning rush hour -- a go-to guide for meeting girls on your way to work... or, if you are like me, a sometimes morning-rush-hour tourist.