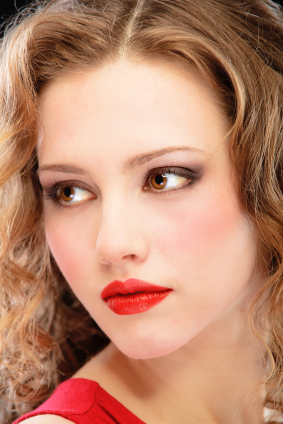 Eye contact is one of those things that's a great deal of fun when you know what you're doing, but a real thorn in your side when you're still working on figuring it out. It's subcommunication at the very core level – talking in the absence of words. At once both more powerful than verbal conversation, and, until you've come to a better understanding of it, often distractingly unclear.
Eye contact flirting, in particular, can be a real head scratcher until you're pretty well versed in reading the various signals women are giving, and have figured out what signals you ought to be giving back. The eyes are used to communicate a wide range of feelings and messages, and what might seem trivial to an untrained guy may well be a crucial signal a more experienced man will jump all over.
My aim here was to write a very solid post that's going to cover all the bases with eye contact and get down to some real practical, point-by-point details so you'll be able to know with confidence exactly how to use your eyes with even the most beautiful, socially elite of women out there. The goal is to take the nuanced, difficult-to-pin down bits and pieces of eye contact flirting I've picked up over the years and get them down here so you can start applying them with the girls you meet today.