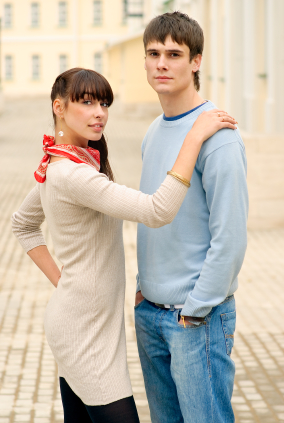 My girl was over and we were talking earlier about how difficult a time it is for a woman to find a quality guy she likes a lot. She spooled off a quick list of men she'd been on dates with who hadn't made the cut: there was the older doctor who lied about his age, and the guy she went to the movies with who had touched her arm and creeped her out. But the one who stood out the most to me was the one she described as her "good friend."
This was a guy who took her out to walk on the ice over a lake in town that had frozen over. There, the guy professed to her that he would satisfy all her needs. At the moment when he said that, she briefly asked herself, "Huh. Could I have sex with this guy?" Her answer was no, it'd be weird. He was her friend.
And then she said something that really stood out:
"I like him as a friend. We can talk about anything. I'm like his guy friend. And he's like my girlfriend."