8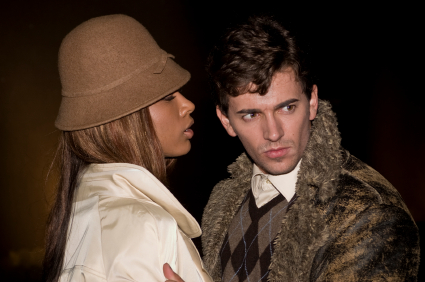 Women are subtle in how they show interest. Well, by male standards, anyway. Even when women think they are blatantly obvious, they're quite often being very subtle by male standards.
Learning to tell how girls show interest is a very valuable skill for a man, because it will allow him to operate with greater assurance he's making the right move at the right time, and will also allow him to pick up the pace when a woman signals she is ready.
The last couple of girls I slept with surprised me a little at how quickly they were ready to get together. They gave me some hints that probably would've seemed fairly subtle; a friend of mine remarked that one of the girls I took home and bedded rather quickly quite recently hadn't even seemed to be terribly interested in me, and that it just looked like we were having a good conversation. Being able to read the signals they gave me was the main reason I moved as quickly with them as I did.
About the Author: Chase Amante
Chase woke up one day in 2004 tired of being alone. So, he set to work and read every book he could find, studied every teacher he could meet, and talked to every girl he could talk to to figure out dating. After four years, scads of lays, and many great girlfriends (plus plenty of failures along the way), he launched this website. He will teach you everything he knows about girls in one single program in his One Date System.