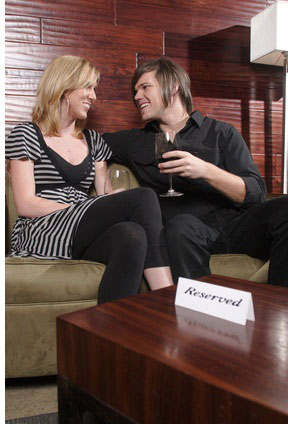 Something that can be a great deal of fun to deploy when talking with some new girl is playful banter. You can quickly find yourself in a riveting, electrifying back and forth that leaves both you and her smiling and excited with this fresh new person you've each just met.
However, if you haven't spent as much developing your technique, playful banter can, instead of being a lot of fun, end up being downright headache-inducing. Pop the aspirin and break out the Alka-Seltzer -- you'll need it (or maybe she will).
And even if you have put time into building good wit, there's a good chance -- particularly if you're newer or even intermediate -- that you haven't learned the timing of using that wit and banter in a conversation with a new woman yet -- and that you may very well go over the top, or go for too long, straying into the land of the socially awkward or even calling up out-and-out auto-rejection via over-gaming, thereby costing yourself a girl who otherwise might've been yours.
For that reason, figuring out the rules of bantering properly ends up being quite important for your early game -- you're not always going to deploy your wit in full force with every young woman you meet, but you will with enough of them that having it honed more or less to a razor's edge can end up making the difference between making it to the mid-game with that new pretty girl you like, or having to bow out early.
Thus, this quick and dirty guide on getting down some of the basics of bantering playfully with women.