51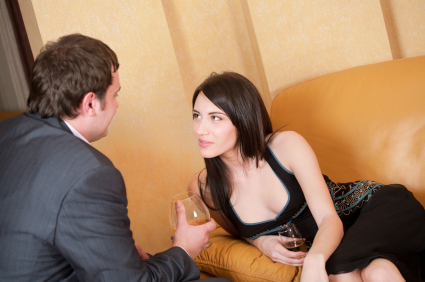 The other day I got told I was a very good flirt. And, I suppose, I am. Of course, I wasn't always a good flirt... well, perhaps I was always at least a little bit of a flirt.
What's it matter if you know how to flirt with a girl or not? In fact, it matters a good deal. Flirting is how you arouse a girl's interest and make her start imagining the two of you getting together. And once you've gotten her thinking about it – and gotten her thinking about it in a fun, suggestive way – you're a lot closer to taking it out of her and your imagination and into the real world.
In this post, we're going to focus on what most men do wrong when it comes to flirting with women, what the right mindsets are for a man who's a successful flirt, and what talented flirts do. So purse your lips and lower your eyelids a smidge; we're going to get flirty.
About the Author: Chase Amante
Chase woke up one day in 2004 tired of being alone. So, he set to work and read every book he could find, studied every teacher he could meet, and talked to every girl he could talk to to figure out dating. After four years, scads of lays, and many great girlfriends (plus plenty of failures along the way), he launched this website. He will teach you everything he knows about girls in one single program in his One Date System.