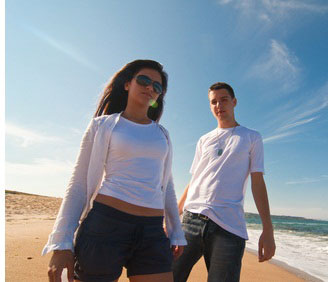 The other day, a reader wrote in with a question about keeping your cool when women are being flighty or slow to respond, in reference to the post on what to do when girls flake:
"In your article on girls not returning texts, I was wondering what your idea of a socially savvy way to deal with it was. I've found it hard not to take this personal, especially when it's from girls I've known longer that still do it. I understand it's quite common, but to me there's really no excuse. I'd much rather hear "I'm not interested" than waste my night waiting around, especially when considering how girls get when guys don't call them back."
You know, a long, long time ago -- it almost seems like another life -- I made it a point to respond to every single person who texted or called me, no matter what. I looked at it as a matter of honor, and took it as a point of pride -- I was reliable.
And it annoyed me to no end when people didn't respond. Like the reader above, I couldn't understand people who didn't respond -- I thought it rude, and I considered it inexcusable.
Of course you can take 10 seconds to text a reply, or 10 minutes to return a phone call, I'd think to myself.
I considered it a personal slight, those people who didn't respond.
I see things a lot differently nowadays. Often, I don't even notice when one person or another -- when one girl or another -- hasn't responded, until maybe much later -- and perhaps never at all. And, for all my earlier "principles" on being 100% reliable in responding to those who contacted me, I'm now sitting at somewhere decidedly below a 100% response rate -- maybe 85%, maybe 90%. I still try to respond most times, but it's no longer an unbreakable rule.
The reason why I changed -- both in how I saw it when others didn't respond, and in why I don't chase women with texting or phone calls anymore and why I don't always respond when people chase me anymore -- is what I want to share with you here.