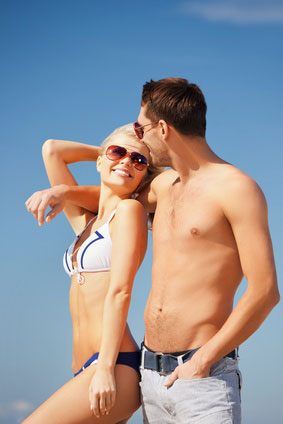 What's better than spending a day at the beach?
That's right… spending a day at the beach while picking up hot girls… and then taking them straight back to your place to sleep with them.
When I started putting together the pieces of a perfect beach pickup, pulling girls from the beach back to my room for the sake of immediate hedonistic escapades, even some of the more experienced seducers among my friends said they were impressed…
… but for the sake of full transparency, I'll have to admit that it's really not as hard as it sounds.
Sure, you need to have the process of a proper pickup down, no doubt about it. But there are a couple of factors that make seducing women at the beach a lot easier than elsewhere.
In fact, it can be one of the EASIEST types of pickup you'll ever do… if you know how.
And today I'll teach you that "how" with another case study: beach-to-bed in 2-3 hours or less… step by step.