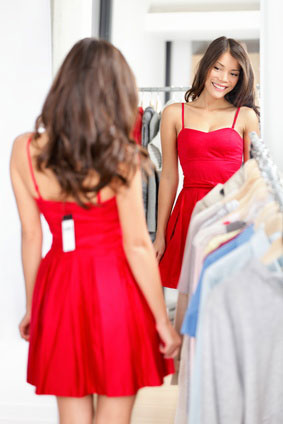 It's the holiday season, and that means one thing: time to pick up girls out shopping!
If you don't have much experience picking up women who are out shopping for shoes or shellfish, you might think this is rather hard... I mean, walking up to some girl in the middle of a well-lit store and just... hitting on her? Isn't that obvious?
Actually, there are a number of more-or-less smooth ways of going about running pickups in shopping areas, whether malls or shops or grocery stores. A bit of a sense of humor and a good handle on indirect game helps; while you can use direct openers out shopping, they often come off a bit too strong.
Mostly, what you'll be focused on creating in a shopping environment is a feeling of fate, fortune, or destiny... you and the girl met because you simply had to meet. It was written in the stars.
Today, we'll talk about how you go about creating that feeling, and help you bring some holiday cheer into the lives of some beautiful, lonely women out in the wide world.