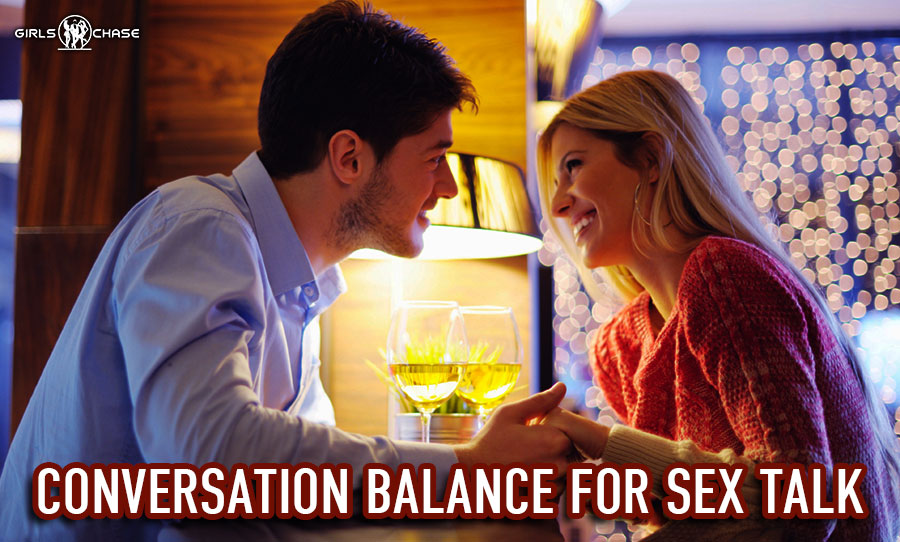 Sex talk is a powerful seduction tool. But when the conversation gets juicy, should you do all the talking or let her chime in? Here are the factors to consider.
The other day I had a very interesting group conversation with Dan, Pablo, and Velasco about investment when delivering sex talk. They all had different perspectives based on their style (remember, they are all part of the "sexual game school"), and all were correct based on the way they do things. From their observations, we agreed that all our pointers had pros and cons.
The discussion was about whether you should do most of the talking when delivering sex talk, or get her to invest back.
My conclusion: it's dependent on the girl and the circumstances, and also where you are in the seduction (which phase).
So, this is what I will discuss here.
First let's briefly cover the arguments of the pros and cons of having her invest and participate rather than doing all the talking yourself.
This post is ideal for advanced players who want to add additional calibration to their verbal game. Beginners should do 60–65% of the talking, and let her do 35–40% (approximations, not rules set in stone).
We will focus mostly on sex talk, but I strongly believe it applies to any verbal game. The tips below will help create a verbal game that:
A powerful verbal game sets a sexual frame, a high social value, or can be very hypnotic. Weaker (or fluffy) verbal game is different because it is far less powerful, so it is better to have her invest more in that case, because if you are doing all the talking, it will not be as powerful. So you may as well make her invest.