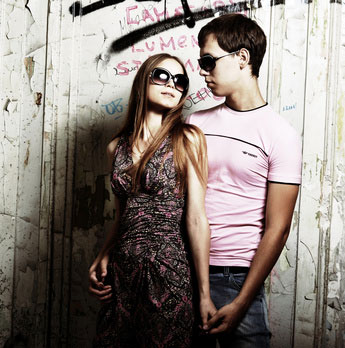 One of the themes that keeps coming up on this site is framing… and more specifically, sexual framing.
We've covered this topic before in posts like "Chase Framing" and my original post on the sexual frame, and I'm returning to it here to answer some of the questions guys had for me over on sexual frame post #1 and flesh out the how-to of sexual framing a bit more.

In terms of your fundamentals, it is really THE most important skill, because it determines the meaning of everything you say, and hence the impact of your words and therefore also the outcome of all your interactions!
Once you're at ninja level with your verbal frame control skills, you can put any kind of "stamp" on any interaction with women… or with anyone else, really.
You can turn any conversation sexual, which also means that you can turn almost any relationship sexual.
By the same token, you can also turn any conversation into a monogamous relationship, if you so choose.
BUT here's the problem:
If you DON'T understand framing… if you DON'T have this skill down PAT, you will STILL be setting frames, but without being aware of it... because every word out of your mouth comes with a frame.