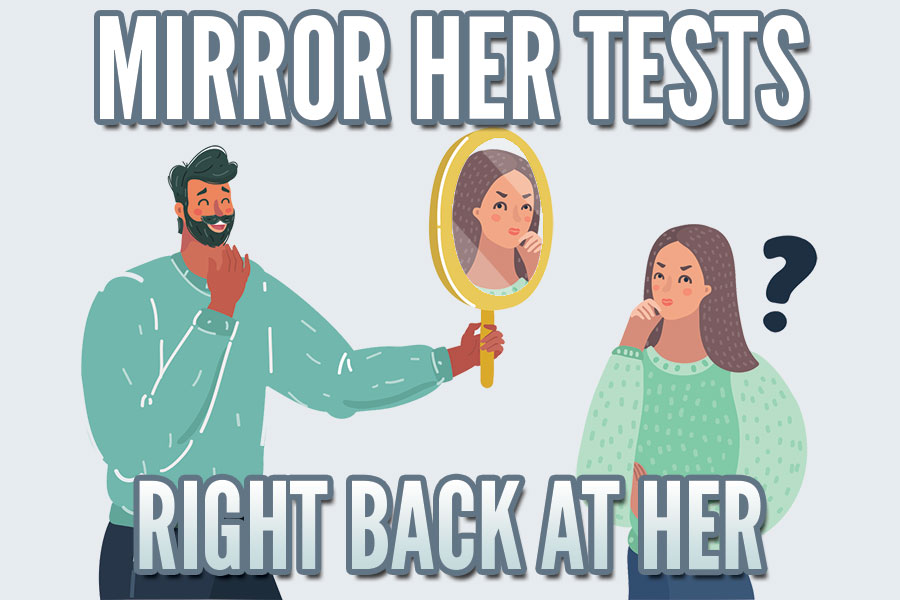 The next time a woman tests you, don't fret. Just mirror her test right back to her, and watch her interest in you explode.
Tests are something you'll never get free of with women. Because tests are an essential part of how women evaluate a man.
New man they've just met... old man they've long known... women will test both men alike, any time they feel they have any reason to at all.
You can't take testing personally, because it is not a 'personal' thing from women.
Rather, it is simply how women poke for holes in your armor. Fewer armor holes = more attractive.
Today we'll discuss a simple and effective way to deal with tests: just mirror them back.