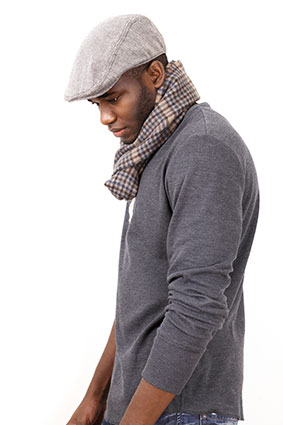 In a comment on my article about unclear value to a long-term girlfriend, a reader named Xander remarked as follows:
"Can you believe that because of this I can never get a girl. I'm good looking guy, and I've been successful on college. I don't write this because I think look and post bachelor title will get me girls, but because I try to seduce them, and because of this qualities they don't like me. I'm not arrogant and have a lot of male friends. But girls don't like me, and wouldn't go on date with me to save their lives. Problem is that girls with lower ambitions wouldn't go with be because of attainability, and girls who are a bit ambitious also don't want, because they want someone less ambitious who they control and feel dominant around him. The biggest problem is my success at college, and my normal ambition to be good at my job and further education. So I can't be their boyfriend because I equally want to provide me and them, or their lover because girls here clever guys treat like they don't have a cock. Global crisis hit us and a lot of girls are in found provider mode, and they are too picky and only wants to date man who is completely same as they in all possible things. And as you know it's impossible, they find one provider and eventually marry him. I realized that being good at science is one way ticket to auto-rejection.

Reading your article I realized that in all world women want compatible man, but here it is more than dramatic. Those are modern times and I think that women should be more flexible.

My problem is because I tried everything I could and did't get results because of their ego. I know I shouldn't but I started to really hate women because of their ego who is bigger than Mount Everest.

At one point I gave up from seduction, but this article tells me that maybe there is a chance. Please tell me Chase are there more things I can do or change so I could get better results? If you know some psychological books that treat problems about ego please tell me. Is there something in seduction I should focus more? I focused on social calibration and got a lot of male friends, but women still don't like me because maybe I'm not calibrated enough, and for sure because they don't like anyone who has evan a little bit value than they. Every answers, comments and critics are welcome."
While long-term value is definitely an important part of whether a woman is willing to stick around in a long-term relationship with you, its effect on actually lining up dates with women and getting them into bed is... murkier. That's because it's quite hard to sniff out your real, actual long-term value from a mere five or ten minutes of conversation.
So, while it might sound like Xander's problem is the opposite that discussed in this article, where we talked about men who say women don't want them because they aren't valuable enough, in many ways it is in fact the same problem:
The man is focused on himself, the man... instead of on her, the woman.