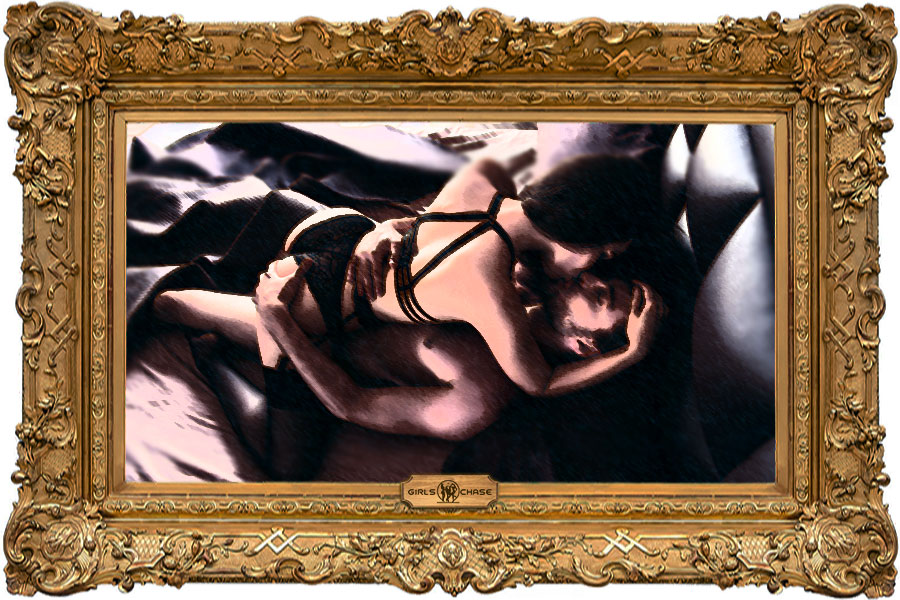 Frame control makes the difference between becoming her lover or getting stuck in her friend zone. If you want sex with the women you meet, this information is vital.
Hey, guys. Today I want to discuss how frame control can impact the entirety of your interactions with women, especially in terms of seduction and sleeping with the women you meet – rather than becoming just friends.
I will get a bit deeper into what effects frames have on how you interact and why it is key to set the right frames early. Failing to do so can make it very difficult to reach your goals with a girl, no matter what they are.
Many guys see seduction and pickup as a linear process – i.e., a set of techniques or steps that follow each other. To some extent, this is true – if you look at pickup from a micro perspective. But you cannot leave out the big picture – how each step of the process affects the others; or more importantly, how previous steps affect future steps.
This is so critical. It is exactly what most guys tend to forget about. Everything builds on previous steps. This post aims to explain how these mechanisms work so that you can gain a better understanding of your game and perhaps, in turn, better it.
To give you some examples of what I am talking about, consider the following:
Guy cannot get out of the friend zone – despite his efforts in applying the latest and most powerful pickup tech, he is still stuck there.

Guy meets girl, she laughs, touches him, but he totally fails to escalate – she is just not a sexual girl (so you think). Similarly: Guy has a perfect date – now faces last-minute resistance from hell.

Guy displays high social value, but all he gets is "take my Instagram" when interacting with girls.
All these issues can be caused by a failure in setting the right frames – or at least, avoiding setting the wrong ones in the first place. The frame you set when you meet will dictate the interaction and will only be amplified with time throughout the interaction(s). The more the frame is set (good or bad), the harder it is to get out of it.
In the case of the friend zone, the guy is stuck because he has been perceived as a friend because of his previous actions, but more importantly, because of the frames he has set through his presence, actions, and so on. And as times goes on, the frame becomes stronger and harder to get out of.
Many of you are familiar with what a frame is and how it comes into play, but for those of you who are unfamiliar with the concept, I highly advise that you check out the following posts after reading this one.