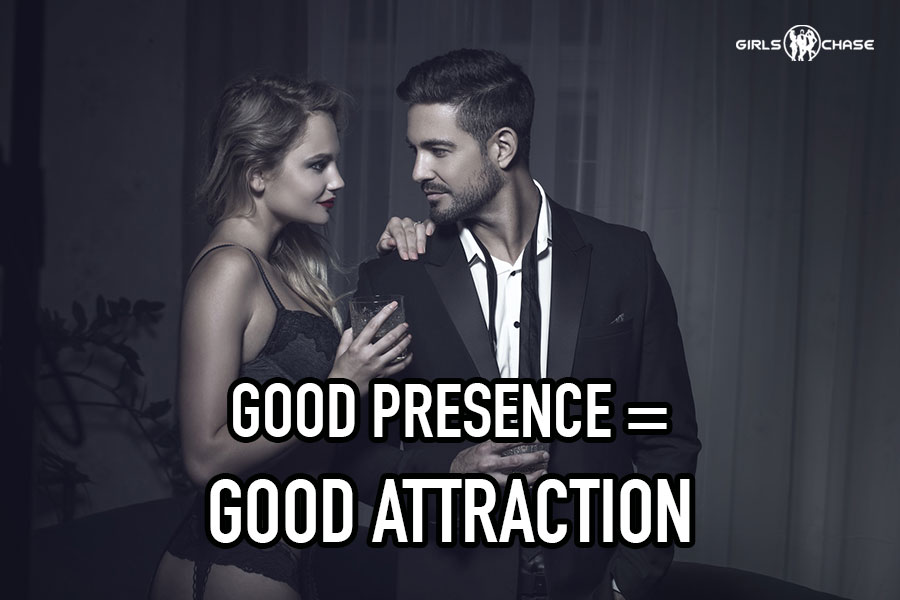 You can be attractive to girls before you even open your mouth. You do this with presence: the hypnotic, mesmerizing masculine quality.

Hey guys. Today I will discuss a vital topic, rarely discussed – namely, presence.
Most guys are so focused on what to do in an interaction with women they forget the stuff before the interaction. This forgetfulness is understandable... After all, it is hard to focus on too many things when you are new. The conversation itself seems so immediate it can be hard to focus on anything else. And yet, the phase that precedes the interaction can play a tremendous role.
I will not discuss screening in this post, even though the screening phase is part of this crucial pre-interaction stage. If you are interested in screen and approach-invitation triggering, do not worry, there are more than enough posts covering the subject:
What we will focus on here is how one can be attractive from a distance – without even opening your mouth – before even approaching a girl. And even though we kind of touched upon that in my previous article, let's dig a bit further into actual tips and tricks you can apply today. However, my previous post does serve as a great foundation for this one (so if you have not read it, check it out: "Warm Up with Physical Momentum and Get Laid Easier").
Let us start with a fundamental topic before we get into the juicy stuff.