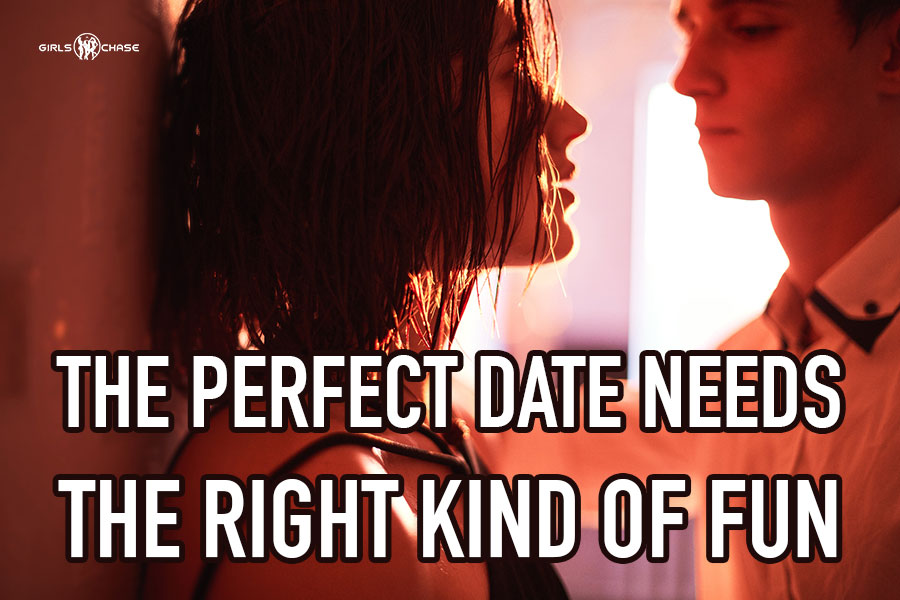 The perfect date is the right kind of enjoyable. Not platonic, friendly fun – but romantic, sexual fun, instead.

Six and a half years ago, I wrote about Why "Fun" is a Seduction Killer, designed to wrest you out of the 'need to please' mindset on dates so many guys carry about. That is, lots of guys will try their darnedest to make dates an absolute blast for girls... And end up constructing dates that are too contrived, too entertaining, or that violate our five Cs of dating.
I'd like to add a corollary to the "don't make dates super fun" rule now. That corollary is this:
The ideal date is one both daters enjoy themselves in a sexual and romantic way.
If both daters enjoy themselves in a sexual/romantic way, there's a high likelihood the date will end well. Either with a kiss and with the desire in both partners to see each other again (at which point you may use date compression), or with both partners falling happily into bed (at which point first-date sex is achieved; now you just need to convert her, assuming you'd like to see her again).
What's the difference between a too-fun date that is fun in a platonic way, versus a mutually-enjoyable date that is fun in a sexy/romance-y way? That's the distinction this post is about.