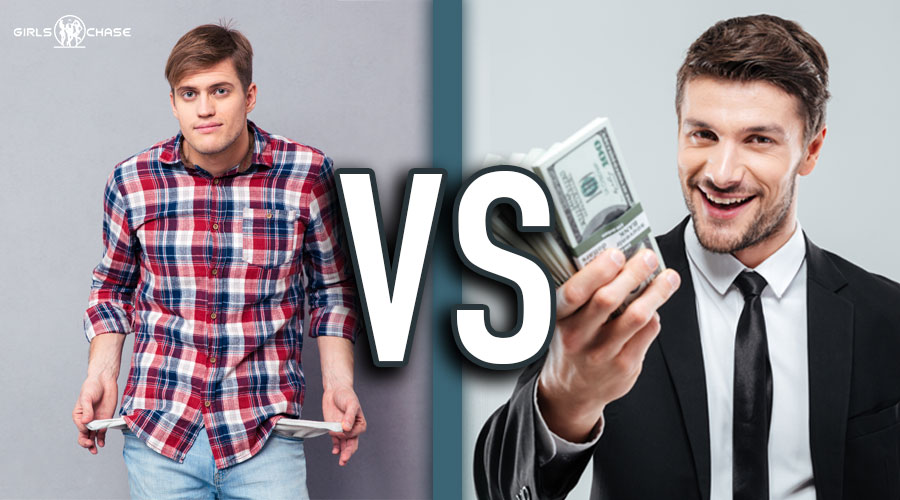 Broke lifestyle game is better for getting fast sex, but wealth gives you more options. So, if you have options, which style of game should you run with?
In my last few articles, we covered two very different associations between a guy's lifestyle and socioeconomic class, and how they affect his success with women.
The first covered poor/broke game, one of the most powerful and quixotic forms of game, used for ages by artists, musicians, bartenders, travelers, nomads, creatives, and adventurers. Poor/broke game is not to be confused with game by deadbeat men — poor/broke game requires fundamentals and attractive behavior.
In a two-part series, we covered wealthy lifestyle game, which is the inverse method. This game style relies on wealth and a clear focus on your mission to draw in women with a vibe of a potential alpha provider. Wealthy lifestyle game is equally powerful to poor/broke game, but it takes a much more effort to maintain, yet nets you access to girls you wouldn't otherwise get as a broke guy.
If you'd like to check those articles out, here they are:
As you've probably figured out in reading those descriptions and articles, going down either path is a long-term choice. Each method requires a distinct lifestyle, vibe, learning curve, and congruence that must fit together. It's not easy or quick to switch between the two. If this doesn't make sense, I will explain it shortly.
In this article, we will explore some pros and cons of each game style. I discussed these independently in previous articles, but side-by-side, we will see that one system's weakness is often the other's strength. I hope viewing both together will help guide you to which style to pursue!