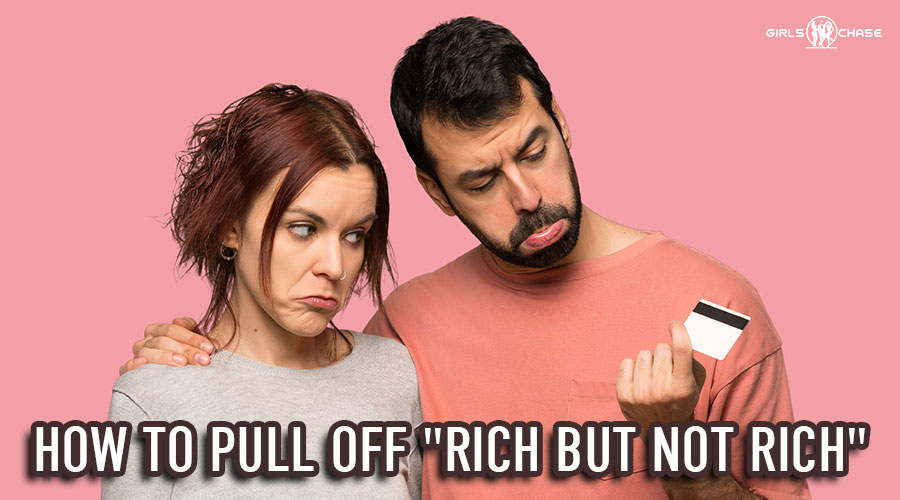 As a wealthy guy, it's harder to get fast sex with women because they peg you as a provider rather than a lover. Combat this by disqualifying yourself as a provider!
Welcome to Part 2 of the Art of Wealthy Lifestyle Game! We continue to explore why wealthy lifestyle game can net you some killer results with women, sometimes more than poor/broke game!
In Part 1, we covered these key concepts:
Power in authority makes men attractive to women
Wealthy lifestylers should raise their standards to benefit from game
Flaunt your wealth
Host cool events and build your social circle
These ideas are foundational concepts as to why wealthy lifestyle game can work. As you can probably tell, this game style is a little more niche. When thinking about raising your standards, your high-end lifestyle could alienate you from many lower-class women. They may see you as so high value that you're unattainable (like your Ferrari to their Toyota).
But then, to other women, you're simply a potential provider. Plenty of women get educations, great careers, and high-paying jobs, plus the lifestyle and high fashion to boot, in the hopes of meeting a guy with this status to lock him down.
As we know well (believe me, I know this ALL TOO well), girls will make you wait, and won't give in to sex easily when they've met their prize. Indeed, once discovered, the wealthy lifestyler is a major prize for many women.
As I said long ago, where poor/broke game excels is in the ability for such guys to be a lover right off the bat and throughout the process. It's congruent with the lover profile, and girls love the idea of throwaway sex when they're horny! On the flip side, wealthy lifestylers run a high risk of being slotted into the potential provider category. This can slow them down or make things nearly impossible with girls.
So let's focus on ways to combat the provider frame and find success, despite this restriction.