Editor's Note: This is our first post from FRANKIE BISMARCK, a guy who went from socially-awkward high school virgin to popular college man after hitting the gym and befriending the foreign exchange students who threw the best parties. Later, he found a niche in the tourism industry, becoming a guide and cashing in on horny tourist girls. Let's see what he can teach us!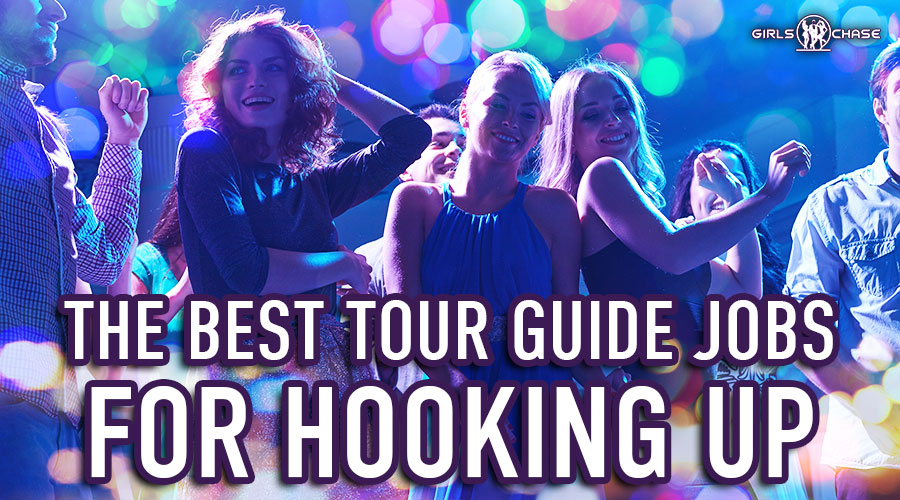 Here are my favorite tour guide jobs for hooking up with hot girls, the pros and cons of each, and how to make the best of the guiding profession – without getting fired!
What is the best type of tour guide job for access to a consistent stream of hot girls?
That would be the pub crawl guide.
Of course, that's not the only tour guide job that can land you hot girls on a regular basis, but it's my absolute favorite!
I've been doing this stuff for several years, and I've learned much in the process. At the moment, the industry is a bit shattered due to the Mexican beer fiasco, but it's bound to make a comeback, and perhaps even experience a boom as destination countries open back up and involuntarily homebound adventurers feel safe to travel again.
For now, I can only reminisce and share some insights with all of you out-of-work or prospective tour guides who'll want to bound right into action when times are better.
Let's talk about my favorite two guide jobs for getting girls, the pros and cons of each, and how to make the best of them – without getting fired in the process!
In this article, I also cover some general aspects of the tour guide game, so treat this as an intro. In the coming weeks, I'll be posting at least a couple more articles with finer details. So stay tuned!
Let's start things off by jumping into my #1 pick.