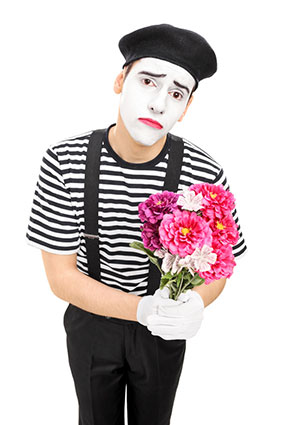 I happened upon an article entitled "An Open Letter To My Future Wife: How I Plan To Make You Happy Every Day Of Your Life" earlier today, written without a doubt very sincerely to the author's imagined future wife – here's a short excerpt:
"I promise to do my best to make you beam daily, so count on many surprises. Your smile will be my priority. I get weak knees when anybody smiles, so just imagine the effort I will make to be the source of yours.

I promise I will always look at you with the same adoration as I did the moment I realized I loved you.

I promise to try to ignite the same sparkle in your eyes I see when you're surprised, inspired, motivated or when you are about to lean in to kiss me.

I promise to hold your hand when we're 80 years old with the same liveliness that I did when I crossed that line to hold yours for the first time. I vow never to let the excitement of dating me die down; I will surprise you with the location, the reason or the activity itself.

I promise to keep you guessing where we're going next. I promise to do my best always to interest you. I will keep reinventing myself, gaining new hobbies, new knowledge and new interests to keep you — and myself — entertained."
... and it goes on like this for quite a bit.
At the bottom of the article are plenty of Facebook comments from girls praising (sort of) the article, of course, saying things like:


There's even a female commenter saying (jokingly) "Marry me!"
But of course, no one's actually lining up to marry this guy... despite all he's promised.