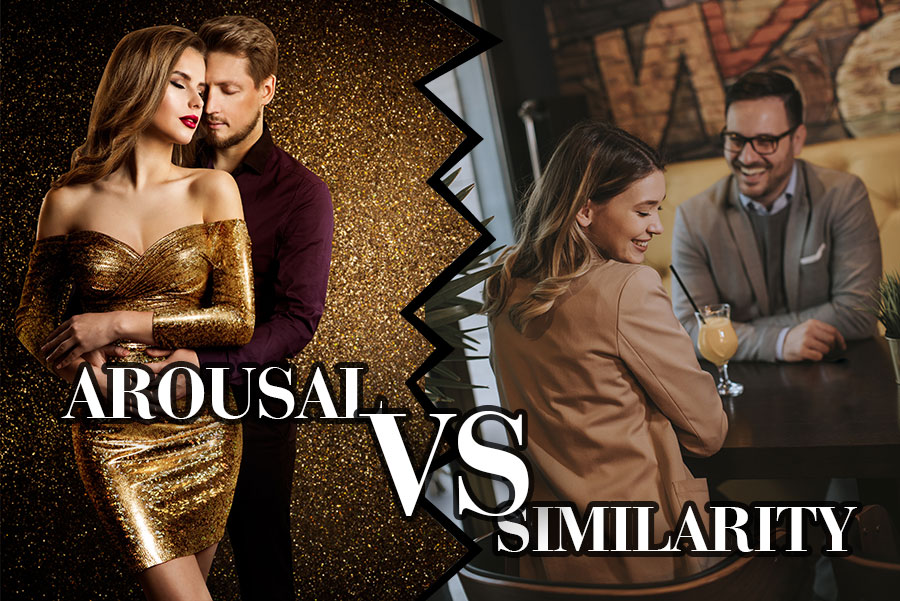 Arousal excites a girl with desire for you. Similarity fills her with trust in you. Yet most men focus more on one than the other… so, what happens when you do?
In romance, many men focus more on arousal, while many others focus more on similarity.
Arousal guys do a range of things to excite the women they talk to, such as:
Similarity guys do a range of things to make women trust them more, like:
Both sides of a courtship are powerful, attractive, and necessary.
However, many men favor one area much more than the other, leading to what we might call 'lopsided seductions'.
I'll explain.