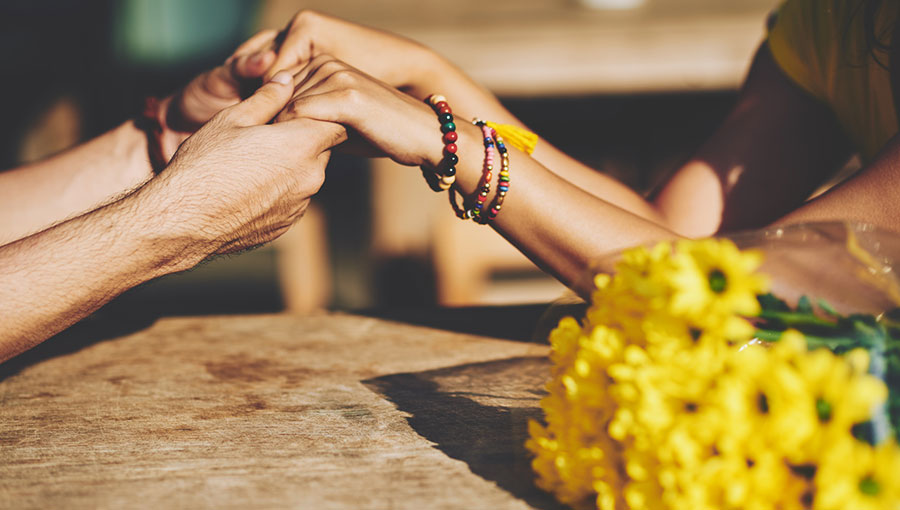 If you don't touch her, it'll be awkward. Yet touch even in and of itself is attractive in its own right.

As you guys know, I am making a series on non-verbal seduction.
I started by covering body positioning and eye contact, and will now cover one of the most crucial topics in non-verbal seduction – physical escalation – which you accomplish with touch.
I know… there are a lot of posts regarding this topic here on Girls Chase:
However, I believe pedagogically speaking, it is a good thing to get the same material explained in different ways, with different structure and different context.
And there will likely be a few things in here that you have never thought of.
I will do my best to add in some juice for you veterans, but I will also cover a few basics in order to recap key ideas while providing a good introduction for new readers.
Due to the importance of the subject of touching in regards to non-verbal seduction, I have decided to make this a three-part post; this first installment will cover more theoretical implications, while the next will be more practical. Further down the road, I plan to cover different ways of touching in addition to more advanced concepts, such as the "ladder," mutual escalation, and the use of fractionation in touching.
Let us begin this post by explaining why physical escalation is key – and I am sure the explanation will cover more than what you originally anticipated.