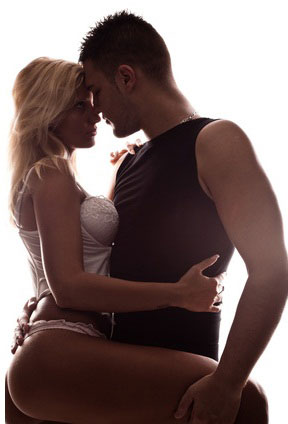 A topic that I know a lot of guys struggle with is touch. It's something I don't think to discuss terribly often -- touch, while I had to learn it like everything else, came pretty fast to me and was relatively second nature for me early on, so I never got to thinking about it so much as other things -- but touching women is incredibly important to your success with them.
As I've broken it down for myself, there are several different ways of going about touching women you can employ -- different categorizations of the manner of physical contact you can have with girls. Touch from each of the categories is conducted a little differently from touch in all the other categories, and each has its own effects.
The excerpt I have for you today is from my eBook, How to Make Girls Chase: Every Tactic and Technique You Need to Get the Girl(s) of Your Dreams. I've teased out the 4 ways to touch women here for your perusal, to get you thinking about touch in a newer, sharper, and more effective way...
"There are all manner of ways of touching women. We'll categorize these here, and describe each kind and give examples of ways you might touch in each category. These should get you primed for getting increasingly physical in the right ways.