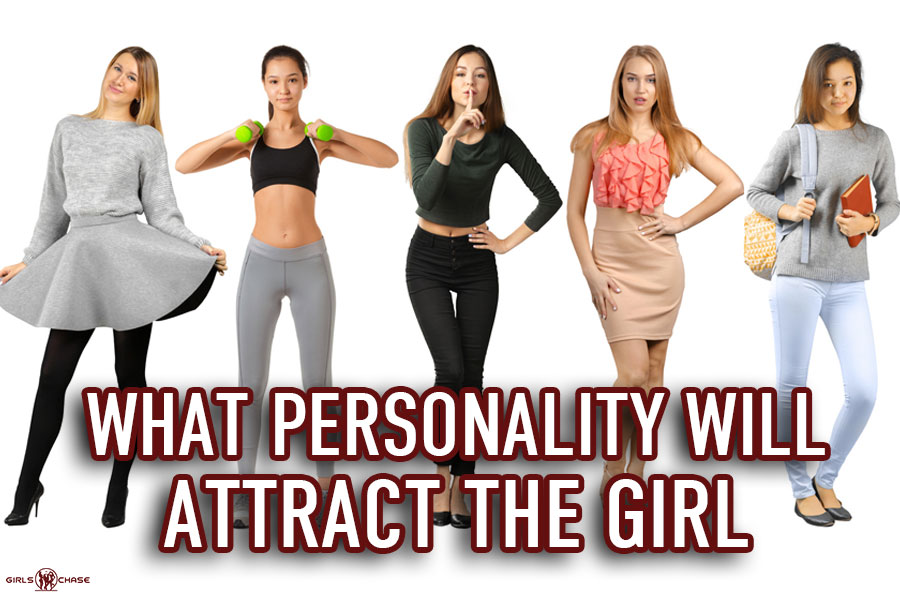 Does your personality determine which types of girls you do best with? Which girls go for what, and what can you do to get the type of girls you want?
Almost every personality type can get girls. Some personalities are more naturally inclined to extroversion and socialization, so they tend to do better than more introverted personalities, but there is also strength in subtlety and grace.
The questions you need to ask yourself when considering who to become are these:
How many girls do I want?
Each personality does well with specific other personalities – usually those that are similar.
As Chase has gone over extensively in One Date and The Dating Artisan (the best dating products on Earth), similarity is one third of what gets a girl into bed (arousal and compliance being the other two).
Note that as I describe these personality traits and women who gravitate towards them, there are always outliers and exceptions. I'll be speaking in the general sense. In other words, this is how things usually play out, meaning that certain personality types will have "better" chances with particular girl types. I'm not taking the luck factor into account or guys with good enough game to overcome general trends.
For example, if you lean towards introversion, you will be better suited to a certain type of girl. You will do best with shy, less-attractive women. Extroverted guys will also be good with these women if they can lower their guard, but more often than not, these girls tend to gravitate towards introverted guys.
To most guys, of course, they're not the most desirable of women. If you are an introvert but have great fundamentals, then you can land super-ambitious businesswomen who are fawned over by CEOs and business tycoons. These men are usually extroverts, but there are far more extroverts who are wild party guys than there are extroverted businessmen. The women in question like the extroversion of the party guy but not his comparatively carefree life. He's not a serious prospect for a girl whose reputation is everything to her and her business.
Of course, there might be an artist who's amazing with women and will absolutely kill it with ambitious girls, but they will probably gravitate towards a more serious type of guy. These are generalizations for the sake of painting a clear dichotomy, but personality differences reach far beyond the basic dichotomy of extroverted versus introverted.
As I've written in my article on girls and their types, you need to be what they want, and sometimes that can be complicated. Despite having a lot of similar features, we are vastly complex beings.