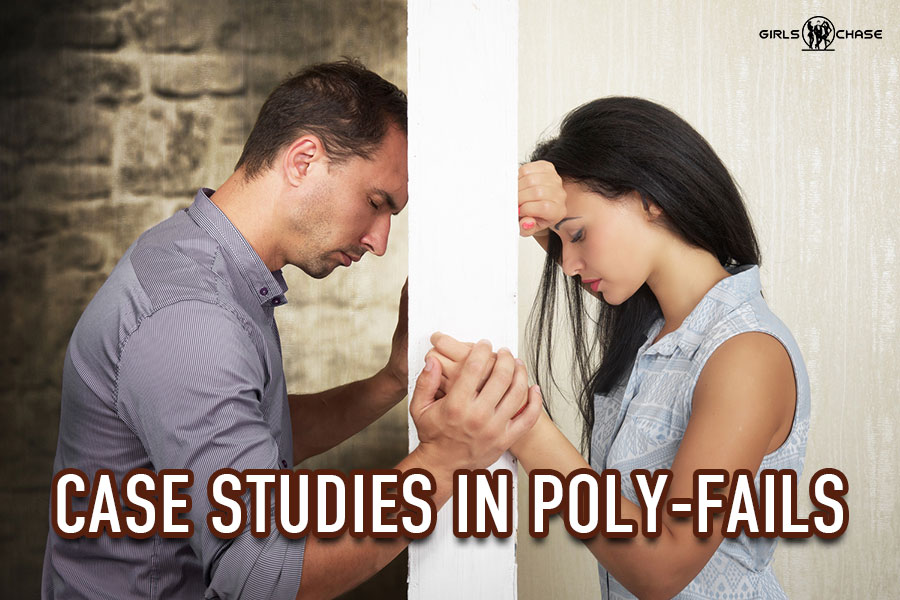 All relationships come with obstacles. Inexperience, jealousy, and societal pressure – just to name a few – can make polyamory particularly challenging.
Last time, I gave you some examples of my successful attempts at building polyamorous relationships. As anyone who succeeds at anything knows, however, the failures strewn along the path toward success vastly outnumber the cases in which you see favorable outcomes. It's like what they say about pregnancy – everyone congratulates you if you get pregnant, but nobody knows how many times you got screwed. Though I hate how sex-negative that saying is, it still makes for a funny way to demonstrate the point effectively.
I can't possibly document all the failures I've had. Mostly, when things didn't work out, the women involved had explicitly stated that they couldn't imagine being in a polyamorous relationship and expressed significant resistance to the idea of it. Sure, there were times I tried to make things work anyway, but they pretty much never turned into healthy relationships. In such cases, it's best to simply move on or just keep it casual. I'll leave most of those cases out and focus on a select few.