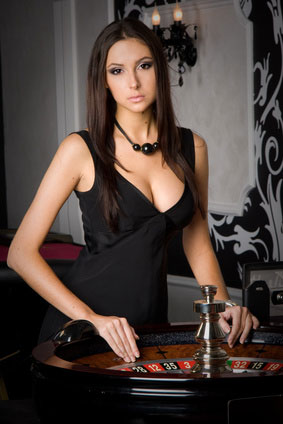 I'm listening to Nassim Nicholas Taleb's book Fooled by Randomness: The Hidden Role of Chance in Life and in the Markets on audio right now. It's a good and insightful listen, and a good refresher, though not much different from what you'll already be familiar with if you're well-acquainted with the effects of happenstance on the world around you. Randomness and luck is an important topic when you talk about pick up and how to get lucky; it was the subject of one of the very first posts that ever went up on this blog, all the way back in December 2008: the brief "Randomness and Success," where I talked about another book I was reading at the time and the need for including quantity in your approach to meeting women.
Last night I had a discussion with a business partner of mine about the nature of randomness and its influence on success. "Surely, it isn't all randomness," she said. "Skill has a big part to do with it."
"That's true," I replied, "skill does have a lot to do with it. A lot depends on the time horizon you're looking at, however. If you're looking at how someone performs over the course of a single week, there's going to be a lot more random variation in there compared to how they perform over the course of a month, which will be a lot more random and less skill-based than how they perform over a year, and so on and so forth. The smaller the time horizon, the bigger the part randomness will play."