Hector Castillo

Hector CASTILLO
Hector spent his childhood chasing girls, and having them run away. In middle school, he switched gears. He made himself into the class clown. Now he was able to get girls to laugh, but not much else.
Some girls did like him, and some asked him out. But he was too shy to say yes when they asked. All he could do was joke around.
This continued until a rich, gorgeous girl chased him as hard as he'd chased girls before. At last, she got him alone in his room.
But his morals kept him from bedding her. She had a boyfriend, and he did not want to be a thief. So he asked her: choose - me or him.
She chose the boyfriend, and Hector spiraled into depression. His grades, his nonexistent social life, and his will to live all nosedived.

Hector Castillo in 2016.
Then one day, a friend recommended a book to him, Tucker Max's I Hope They Serve Beer in Hell. The moment he picked the book up, light bulbs started going off. "He just makes offensive jokes, is honest with women about his sexuality, and girls love it?! Why am I not doing this?" Hector asked himself.
The answer, of course, was, "No idea why I wasn't, but I'm going to do it now."And so he did. He began to speak the thoughts he'd always had, but feared to give life to.
Soon came his first girlfriend, then his second. And then he went to college. It didn't take long for him to leave the second girlfriend, seeing the bountiful feminine harvest before him at university.
The numbers then began to rack up - 3... 7... 9... A new girlfriend...
Then, when that relationship ended, he traveled to Europe. While looking for tips on how to talk to women during the day, he found Girls Chase. His success exploded.
10... 11... Ex-girlfriend wants to get back with him... Hector gets bored of her... 12... 30... 50...
His status transformed. Social Director of his fraternity, Vice-President of IFC, President of IFC, President of his fraternity.
His reputation also evolved, for better or worse. Flirty Hector... Manwhore... Biggest Player on Campus. The Face of Greek Life. The most recognizable man on campus. The most infamous name on campus.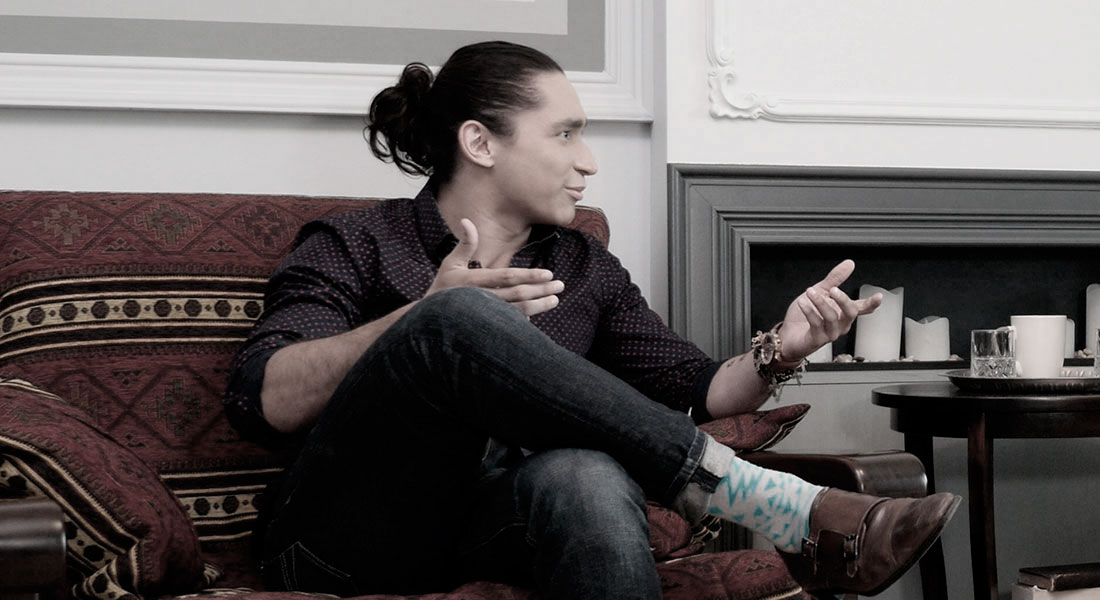 Hector Castillo in 2016, for One Date.
At the same time, Hector wrote and catalogued his experiences and insights on the Girls Chase forum (you can see his posting history here). Several years in, Chase Amante accepted Hector's first article series for publication on Girls Chase.
After a year working in the nightlife industry in California, he decided to travel the world. His aim: to pursue his career as a writer of fantasy/sci-fi and erotica.
He continues to do this while he teaches men to become lovers of women. He hopes to become famous, rich, the bedder and lover of the world's most beautiful and successful women... And, eventually, an enlightened being.
You will remember his name.
History
Member for

9 years 6 months