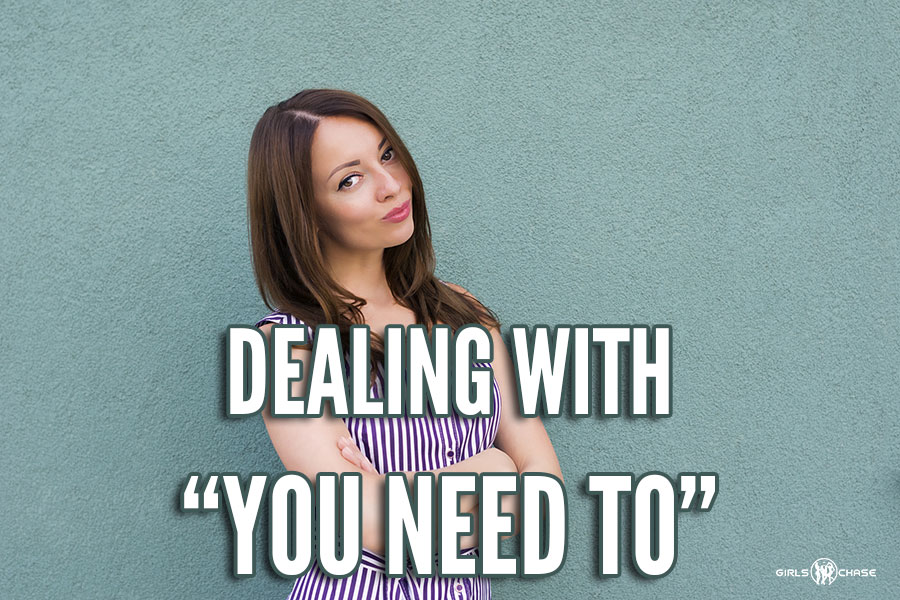 You meet a girl, and she tells you "You need to dress better when you go out" or "You shouldn't talk to girls that way." Can this be salvaged – or is your goose cooked?
Sometimes you meet a girl who hits you with a demand, a critique, or an instruction.
Sometimes it's in a flirtatious way. Others it's with attitude (whether annoyed, or of the schoolmarm variety). Either way, the words of the thing will look like these:
"You need to start dressing better and not wear t-shirts so much."

"You shouldn't walk up to girls and make fun of them before you know them."

"You have to do something about the way you talk to people. It's too assertive."

"You should be more respectful about how you talk to women."

"You need to trim your beard. It's too long."

"You should stop wearing torn jeans. It's not fashionable anymore."
... and any of a variety of similar instructions or critiques.
Again, the tone can vary: sometimes she's flirty; sometimes she acts like an adult lecturing a clueless kid.
There are a variety of ways to respond to these critiques. Most of these ways aren't that great.
However, there are a few excellent ways to respond to these, that are pretty much always what you want to go for.