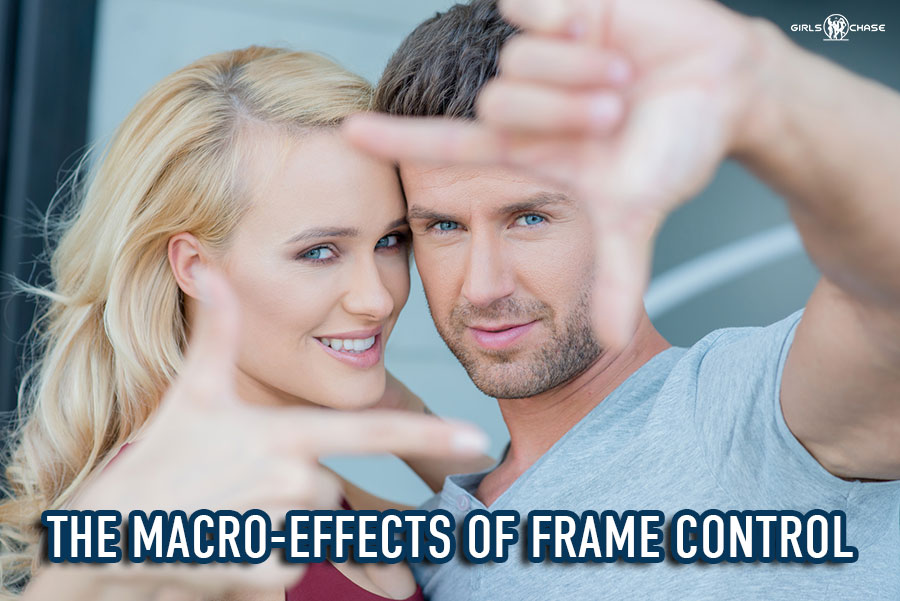 In this follow-up article on frame control, we discuss – from a macro perspective – how the frames you set affect your whole interaction with a girl.
Hey, guys. Welcome back. If you read my previous article on frames (which you should, as frames and frame control are some of the most important concepts in seduction), you understand how pickup, dating, and seduction are not FULLY sequential processes.
Now, they are sequential to some extent – as you do open first, then hook, before eventually isolating, seducing, extracting, and having sex.
But it is clear that:
How well you open will have an impact on how easily you hook

How well you hook will define how easily you can isolate, build rapport, seduce, and most importantly, SET FRAMES
And here is the MOST KEY ITEM:
How well you set the frames will DEFINE EVERYTHING that follows, including how much compliance you will have, what you can and can't get away with, how easily it will be to extract, how easy or hard it will be to escalate, how much resistance you will face, if any, and so on.
So, frames are important, as you can see. But what is also interesting is how pickup, seduction, and dating is a semi-sequential process. Yes, there are sequences to follow, but each sequence sets the pace, tone, and overall vibe of the upcoming steps. This is exactly what FRAMING does!
But you already know this if you read my previous post. If not, then you better check it out, as most articles on Girls Chase will make more sense after you do.
This post is a continuation. Now, if you know everything about framing, you may skip my previous post, but recaps never hurt.
In this post we will discuss the effects of frames on interactions – we will explain how setting frames affects the whole interaction – taking a macro perspective. What are good frames vs. bad frames and what roles do they play?
Next week we will move on to take a micro perspective and discuss how frames are set in the different sequences of an interaction. Let's get on with it.