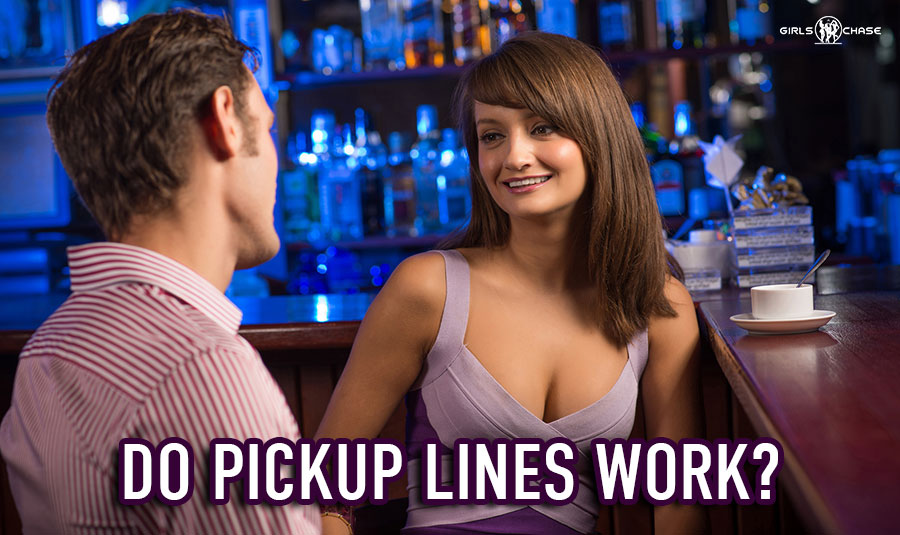 Do pickup lines work on women? Yes, but canned lines can backfire if you don't know how and when to use them. Here's how to make your lines work for you.
Pickup lines – can't screw with them, can't screw without them.
The first thing I want to address here is that you shouldn't let anyone tell you that master seducers don't use canned lines. Whether they're technically pickup lines, stories, quips, jokes, whatever... everyone uses them. Because they work.
The important thing here is that it's difficult to know what will work, when you should use lines, how you should use them, where you should use them, and on whom you should use them.
There are a plethora of pickup lines tailored for a plethora of female personalities and situations, so for women you just met, you're likely just rolling the dice by using a pickup line. With experience, you simply gain the ability to make educated guesses.
Highly-skilled guys have the advantage of experience, which gives them a better idea of what to say to particular girls, and whether to use a canned line or craft something on the spot that's more natural and unique.
And not only do you have to consider a line's effect on particular girls, you also must understand what type of person you are to know what works well for your body language, attitude, and style.