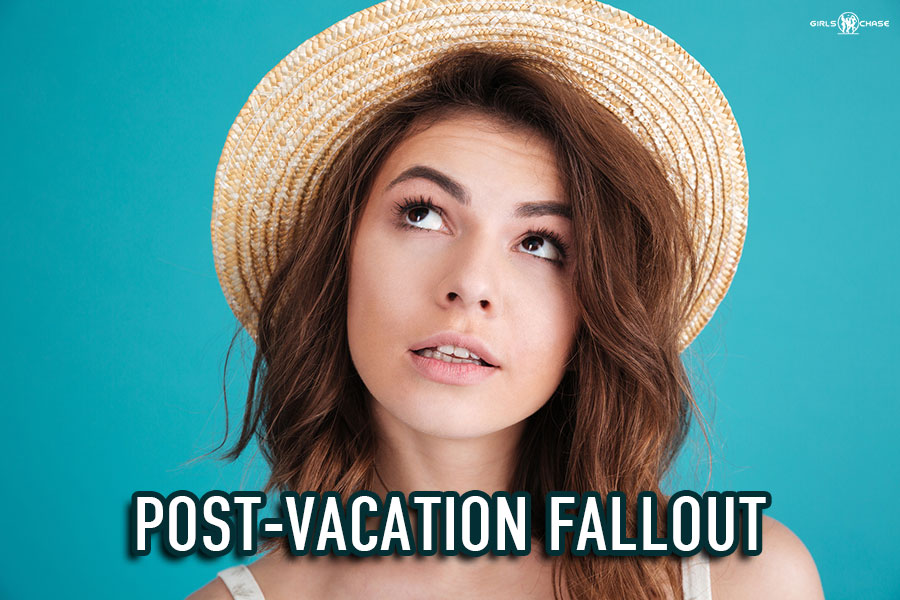 With certain types of relationships, don't expect things to go back to business as usual after she returns from a vacation or is away from you very long.
Over the years as you grow in the game and experience more women, you see many patterns in male and female dynamics. Men and women have different agendas. A woman's ultimate agenda is to find and keep a provider, especially one who is high-value (but still attainable) and one she can commit to monogamously.
Monogamy is virtually the only acceptable social frame for a woman as far as dating and relationships go. Other relationship models likely don't fit so well with the world view held by her family, friends, and peers. So she most likely always has the monogamy goal in mind, despite what she's doing with a guy or guys in the moment.
If you're in a committed, monogamous, and stable relationship that's going well (this is an important condition distinction), you might not experience the pattern I describe below. Similarly, if you're dating a girl but haven't yet slept with her, you might be able to avoid this situation. Finally, if she already has a provider, you're just having sex, and she's not emotionally intertwined, you can escape unharmed.
However, for nearly every other scenario, a girl taking a vacation without you equates to the impending doom of whatever it is you have going with her. I've found that when a girl you're seeing takes a vacation — like a 1-2 week vacation to a faraway place — there's a good chance you won't see her again. At least your relationship can fundamentally change once she returns from her trip.
This concept applies mostly to these setups:
It's also true regardless of how much you both communicate with each other during the trip. This naturally tends to dip a little during trips per the nature of the above setups.
It can be a strange phenomenon to observe. But we have to remember that when a woman sees you regularly, she feels emotionally tied to you, especially if you're giving her a great experience.
This fades away once she experiences a little distance.