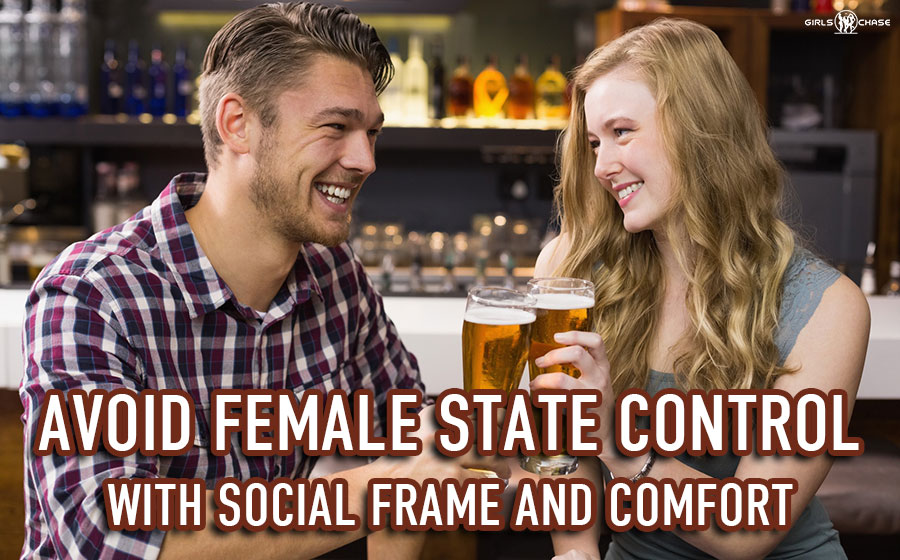 To avoid triggering Female State Control in the women you seek to bang, it helps to focus on particular concepts, such as social frame, investment, and comfort.
Welcome back. I promised to share my latest insights on female state control (FSC). We've been discussing this new concept over the last few weeks, so here are the previous articles if you haven't had a chance to read them:
Quick recap: FSC is a defense mechanism that auto-regulates a woman's state whenever she feels that her emotions are getting out of control. A woman may be stimulated by a guy too much, too fast. Despite enjoying the strong emotions this man elicits, it can become too much for her, causing her to slow things down or outright eject.
Here are three reasons a woman needs to regulate her state:
To protect herself: she wants time to assess and know that a guy is safe to hook up with. She needs to regulate her state so she can make a sober judgment of him.

To feel in control of the situation and not feel helpless: knowing that she is in control creates comfort

To maintain her social/sexual power: by putting out too much, a woman gives away social power, which she could otherwise use to create social bonds and acquire providers
A woman controls her state in these ways:
Putting herself away from you: she will leave to go dance, go to the bathroom, and so on
Turn cold (out of the blue)
Have her friends drag her state down (cockblock you or cockblock her)
De-escalate the interaction
FSC can be misinterpreted as anti-slut defense (ASD), which shares similar symptoms.
In my previous post, we discussed solutions on how to avoid FSC by:
Slowing things down
Focus on frames rather than buyer's temperature
Today we will go further by looking at what we can do to bypass it.