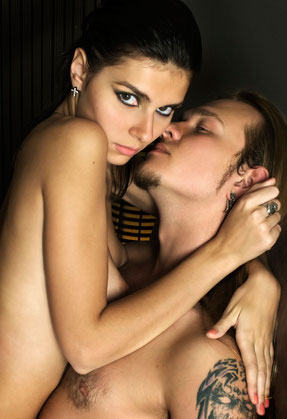 Following up my piece yesterday on "The 4 Stages of Every Friends with Benefits Relationship", today I'm going to get into the nuts and bolts of running your casual relationships by giving you 8 friends with benefits rules that are absolutely mandatory you follow... to not have everything go to hell in a hand basket, that is.
Friends with benefits are lots of fun, but these relationships are also loaded with the potential to get messy on the turn of a dime. All it takes is a little bending of the rules, and you can very quickly find yourself:
With a friend with benefits who's falling in love with you

Falling in love with your friend with benefits yourself

Experiencing confusion in your social circle about where you stand

Enjoying reputation damage or drama or other bad effects from things gone awry
Break the rules, and you're playing with fire without a fire extinguisher handy.
Adhere to them, and, well, let's just say you're handling fire in a responsible, fun, and mostly safe way.
So what are these rules you've got to stick to, anyway?