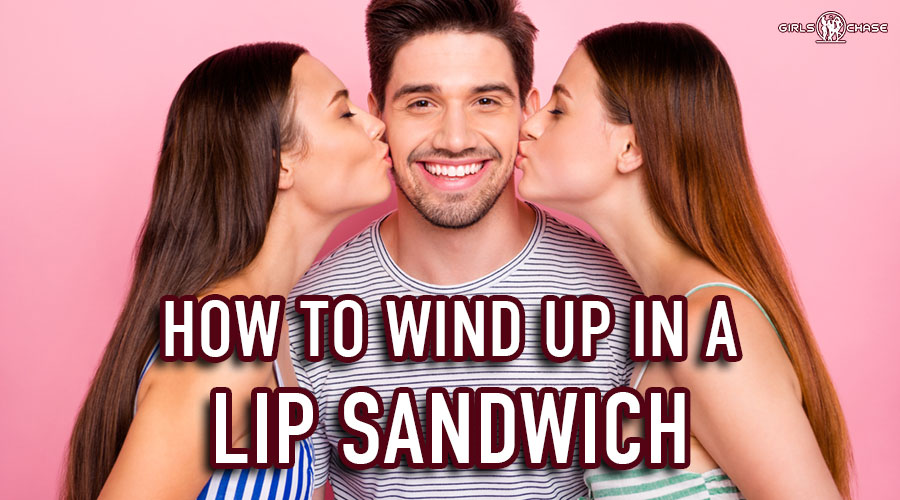 When you see a guy in a two-girl kiss, do you wish it was you between those lips? Well, it's not so hard to pull off with this three-step strategy.
Kissing a girl is good. Kissing two girls at the same time? Double good.
For those who have trouble kissing even one girl, this might sound like an unrealistic challenge. And it might be.
But it's a lot easier than you think.
Center to our discussion today is something called preselection. You've heard of being preapproved for a credit card, right? The credit card company uses math to find people with decent enough credit scores and then offers these people a new credit card. Those people are preapproved based on math. Well, preselection works like that, but with girls preapproving you for kisses (and also sex and relationships).
Now, in contrast to credit card companies, there isn't much research necessary for a girl to read your value. If a girl sees you with another girl, especially a pretty or even beautiful girl, her body will do all the calculations necessary and immediately get a little wet for you.
You see, a girl needs to like something about you before even flirting with you (much less offering up her lips or vagina). But if she doesn't know you, she needs to employ other measures, such as testing you, to see if you are someone she ought to chase: your fashion, your face, your "screw everything" attitude. Something.
And this can take time. She may be attracted when you approach her, but she needs to see how you act in the next few minutes. Are you the real deal? Then, she goes on a date with you and maybe starts to get really wet if you play it well.
So, what if a girl sees you with a girl as hot as her or hotter?
Instant wetness. But now, instead of an initial attraction only, it's initial attraction AND security in her instincts. There you are, kissing that gorgeous girl. It's all the proof she needs that you're the real deal.