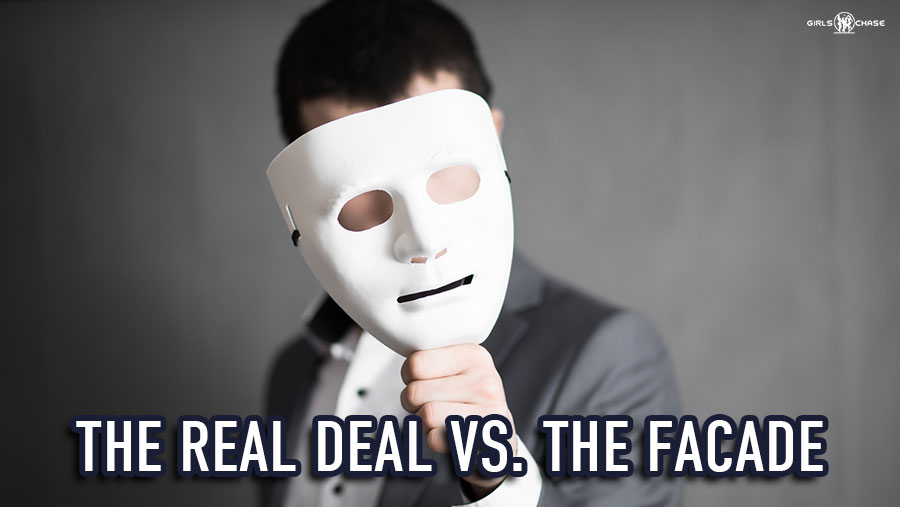 Sometimes we put on facades because our genuine self sucks. Other times because we don't want to appear ordinary. Can one become both genuine and extraordinary?
What is the difference between being the genuine article and being just a good fake? Before discussing this, let's throw out the moralistic rulebook of society that says being a fake causes people to gasp audibly and say "Shame on you!" Instead, let's be real here.
Putting on a facade doesn't make you a bad guy. It doesn't necessarily make you anything out of the ordinary, but therein lies the issue – the ordinary. In a world where ordinary often comes up short, is boring, and disappoints, it ought not be the aim, right?
For some, being ordinary is a shield; it is a way we can justify our actions and focus on activities that yield an ordinary result, but a result nonetheless. Ordinary is safe. We relax in the classification of our acts being ordinary because by default it means, no one SHOULD make a fuss, or else they are the crazy one, and if they act crazy trying to take you on, they act crazy trying to take on the whole world.
So it is no small wonder, then, that when we put on a facade, we do so with some sense of reassurance. Every other guy has done it, and if they haven't, they either should have or are a liar trying to put rules on you they never intend to follow themselves.
And we all know that being the genuine article is preferable, but should we suffer while we try to get to that place more than we already do? Often the answer to this debate in our head comes to a close rather quickly – so quickly that it might not even be a conscious thought. We therefore hold no accountability for the choice and can leave it aside without worry of it ever coming back to bite us. Or can we?