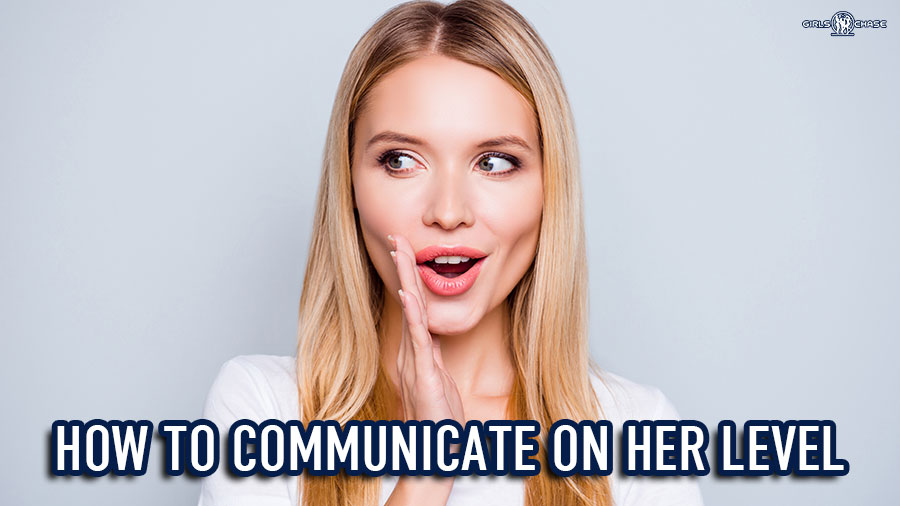 Women respond to emotions better than logic, and when it comes to attraction and sex, logic just gets in the way. The solution: learn to communicate like a hot chick!
As a guy grows on his journey to seduction mastery, he inevitably comes to realize that much of "good game" entails learning to behave and think like a hot girl.
To curtail any confusion about the focus of this article series, I want to make it clear that women are attracted to men because men are men. This will never change. By "behaving like a hot girl," I'm not saying you should adopt the personality or mannerisms of a hot girl.
The points in this series are separate from the idea that effeminate men have great success with women. Those guys are indeed deadly seducers; many pros are super masculine but have a strong feminine façade. Consider, for example, guys like Prince and Russell Brand, along with many musicians, rappers, and actors. Our very own Alek Rolstad enjoys great success having a somewhat effeminate persona.
So if you're specifically wondering how to be attractive to women as an effeminate man, here's the article you're looking for:
On the other end of the spectrum, you have predominantly masculine characters like James Bond. Sure, these guys are super attractive physically, but what is it about their seductive prowess that puts them over the top?
The answer is similar to that which makes effeminate men so deadly: a deep understanding of hot women and how they communicate.
These guys, whether they are super masculine or effeminate, can communicate on a level most guys are oblivious to. So that's what we'll cover in this article series: the communication and social behaviors used by hot girls, and how understanding these behaviors and incorporating them into your masculine presence can raise your seduction prowess to 007 levels.
In Part 1, we'll look at the elements of each behavior or quality to help manage a girl's social frame. And in Part 2, we'll discuss how to do this while maintaining your masculine edge, allowing you to connect to a woman's biological core and spark intense attraction.
Let's get started, shall we?