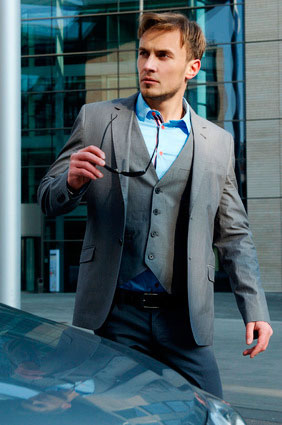 Cruzer, a Girls Chase reader, comment on the article on entitlement asking:
"Great article, but I want to ask you something that varies from the topic.

How does one have presence?

There are some people who walk in a room and are able to instantly command attention, even though they may not be the best look person in the room......so how do I do that?

"
Cruzer (and our other reader "John W.") bring up a very important aspect of charisma and dominance: presence.
You know that feeling. That moment when a man walks into a room and everyone seems to stop for a minute and take notice. The women wonder who he is and why he has such a commanding energy. The men wonder whether he's chill or an asshole and why this man seems to be so sure of himself.
Presence is that special character trait that very few men possess. And it is, in my opinion, one of the most difficult characteristics to develop. As I alluded to in my brief response to Cruzer, it is a combination of advanced mindsets and basic fundamentals. And something else as well.
Today I want to talk about presence; about how to develop that powerful and magnetic force that compels people toward you and forces them to take notice. Let's go…