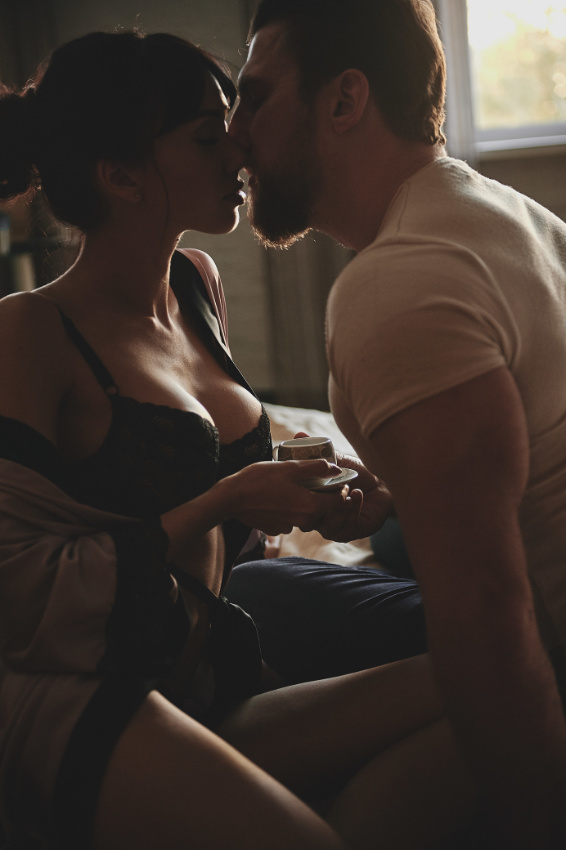 When you've bedded a new girl, everything's great. You're on the 'new relationship high'... you and this new paramour are into each other, entranced, and enjoying every minute.
Something that likely does not pop up a whole lot in your mind is "What sex should I have with this new gal?" You might occasionally have sex ideas bubble up in your head you then walk back, because "I don't know if she'd go for that." But if you're like most guys, most of the time you'll think about new relationship sex in one or both of these ways:
"There are a few things I like. Let's see if she'll do them."

"I'm pretty happy with what I'm getting with her. I'm going to keep doing that."
Whether you're a BDSM guy or you just like regular sex with a side of blow jobs (or not even that... maybe just straight up missionary with a little doggy style thrown in for variety here and there), you'll settle into whatever you settle into. Within 3-4 weeks with her your sexual pattern will be pretty established.
Except... the new relationship is an ideal time to push the boundaries on what you can do with a woman sexually. It's an ideal time to see what she's willing to do with you, and to try out new things with a woman you've wanted to try but haven't yet.
It's hard to get too experimental with a one-night stand. And once a relationship is established, most women put the brakes on experimentation too.
But early on into a new relationship? You're in both laboratory and pleasure dome, rolled into one.