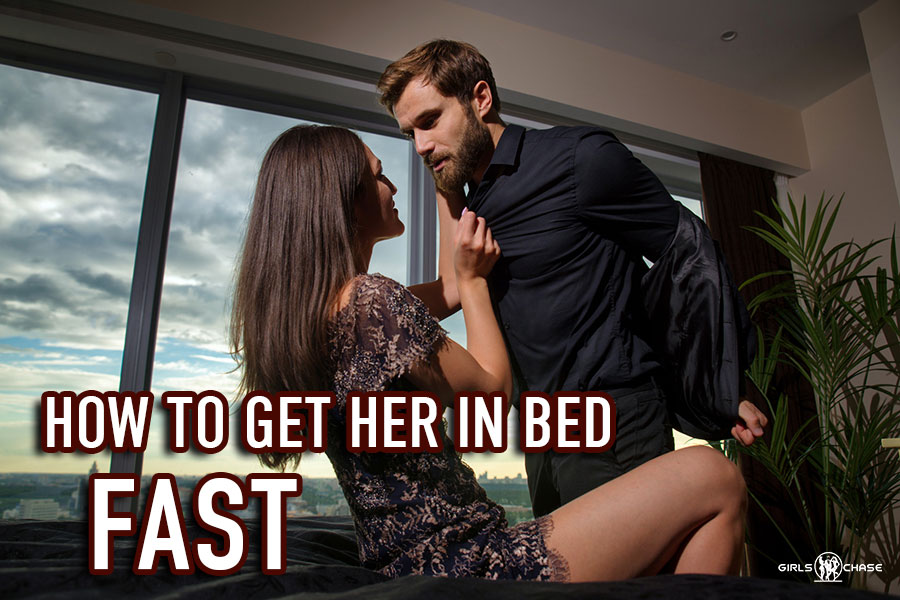 If you want to take women to bed fast, here's how to set a sexual tone and get them horny and in the sheets – or a convenient bathroom stall – lickety split.
Many years ago, I was practicing my pickup skills in this bar in Montreal, and I ran into two guys – Tall Guy and Short Guy. They were leaning up against the wall looking cool, scanning the room, and occasionally nodding at each other. Recognizing them as fellow hunters in search of women for fast sex, I went over and said, "What's up?"
"Oh, we're just practicing," Short Guy replied.
"Practicing what?" I asked.
"Eye contact. Vibe. How about you?"
"I'm here to pick up chicks."
They nodded their heads and tipped their fedoras in approval (I'm serious. This was 2007. Pickup dudes wore fedoras).
"Question?" I asked.
"Sure."
"Have you guys approached any girls yet?"
"What? Oh no, we don't approach. We let them approach us."
"Really?" I said, shocked that there was some magic new technique I hadn't heard of yet.
"Yeah, man," Tall Guy said. "It's way better when they approach you."
"Sooo," I said skeptically, "have any girls approached you yet?"
"No, man. Not yet. But they will. These things take time."
Confused but fascinated, I stood back for a few minutes and watched their method. If this was true and there really was a "they approach you" approach, I needed to learn and master it. It would make life so much easier. It would feel like I was in Fall Out Boy.
So, I stood at the bar twiddling my thumbs for a few more minutes and quickly grew bored. I wandered out onto the small dance floor and tried high-fiving a few girls, but they ignored me. I said something to another girl, and she ignored me, too.
Being ignored has always failed to deter my seductive ambitions, so I tried again and again, not having a clue what I was saying, only hoping one of these pretty creatures would give me a shot. Eventually, after about twelve tries, one did. We started dancing, then grinding, then kissing and making out. As I left the bar with her, I looked back at the two fedora-tipping masters (who were still womanless), who gave me a wave and a thumbs-up.