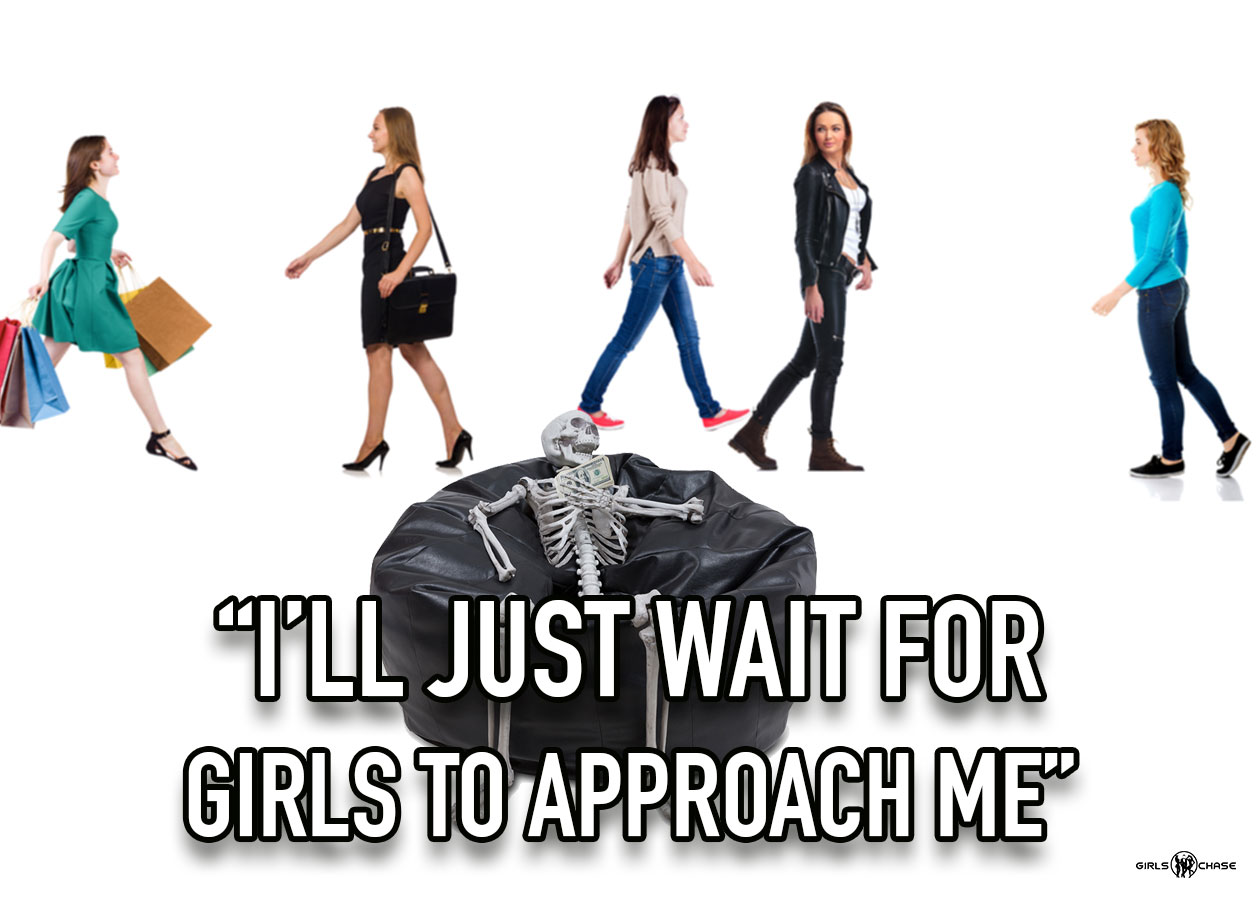 Do you wait for girls to approach you? It may be scary to approach women yourself, but waiting for them to ask first is a losing proposition.

One of the members of our forum has talked about his strategy of waiting for girls to meet him, and then spitting game at them. It doesn't seem to work well for him, since he is perpetually single and has been hung up on the same girl for over a year, hoping every time she breaks up with a boyfriend that maybe she'll pay more attention to him.
Nevertheless though, he's committed. He ignores all the advice from every other member on there and from me that he forget this girl and go meet new ones. This is his strategy, and he's decided to stick to it.
I don't think there are a lot of guys who are 100% into this strategy of "I've just got to wait for women to come meet me", like Neal is. But there are guys who slip into this some or a lot of the time. So we should talk about it.
Because even while objectively this is about as effective as thinking, "I've just got to wait for the money to come to me," or, "I've just got to wait until a Ferrari shows up in my driveway," subjectively it can feel like a valid strategy at the time when you're thinking it.
But it's not a valid strategy. It's a terrible strategy.