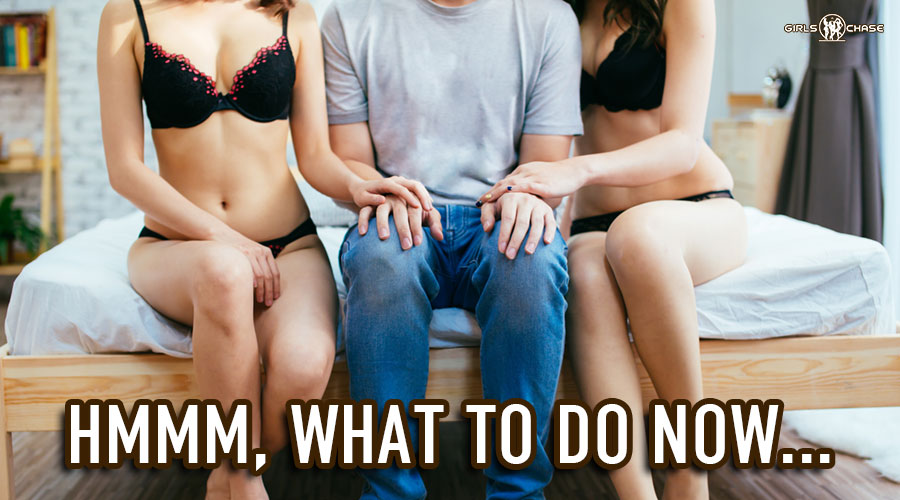 Many men dream of having sex with two girls at the same time, but threesome sex positions aren't as intuitive as one-on-one play. This will help you go in prepared.
A few days before writing this, I filmed a video for the Girls Chase YouTube channel. The topic was how to get threesomes and what threesome sex positions to put the girls in during the adventure. It won't get published for a few months after this article comes out, so I wanted to write this to give that video a cousin and teach you how to make your threesome sex the best it can be.
Obviously, this article assumes you can get a threesome. If you can't, wait for the video or check out these articles:
However, if you can't pull it off right now, reading this article might excite you, like seeing some high-level combo in a video game and you knowing that one day, you'll pull that off in a competitive match.
Goals are always good. Threesomes usually don't fall into your lap (but it certainly happens). You need to have a clear desire to make it happen. Only one threesome scenario I've had was initiated by the girls, and it was more like half a threesome (my girl does stuff with the other girl while I bang my girl).
That's how I had a few threesomes last summer.
I told myself, a few months before summer, "You're going to have some threesomes this summer." Ask, and you shall receive. And I didn't even need a million dollars...