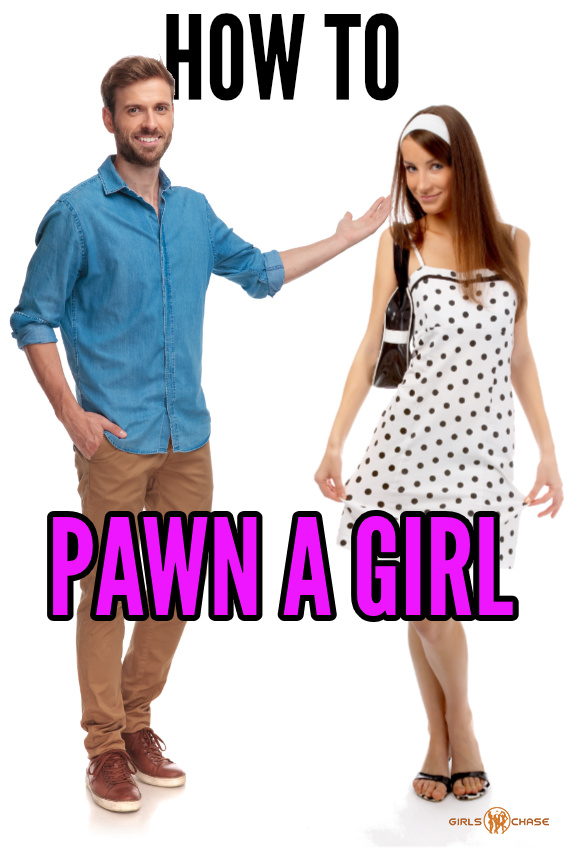 There's an old seduction tactic called 'pawning'.
When you pawn a girl, you trade one girl in for another.
This is something you'll mostly use in social venues, like bars, parties, and networking events.
Pawning relies on the principles of social proof (people like people whom other people like) and preselection (women find more attractive those men whom other women like).
It also takes advantage of the fact that women usually have much lower guards when approached by a strange man and woman than they when a strange man alone approaches.
What is pawning?
Pawning is when you bring another girl along you've met with you to meet new people... then leave the old girl in the new group, while you pair off with a new girl from the group you've just approached. You have, in effect, pawned your old girl off for someone new. Pawning is useful for trading up to more attractive women, or women who are more attracted to you.
Often in social venues, the prettiest girls there will not be standing around by themselves. Instead they'll be in groups, and you need to find a way into the group to access the girls. Pawning is a way to gain access.