As I walked into my favorite nighttime venue this past Friday, I was immediately greeted by a couple of girls whom I had seen out a couple of times previously.
I gave the first a big bear hug, picking her up off of the ground for a moment, and then slowly and gently placed her back on to her feet. I then wrapped an arm around the second girl, looked down at her at an angle, then asked her how life's been treating her.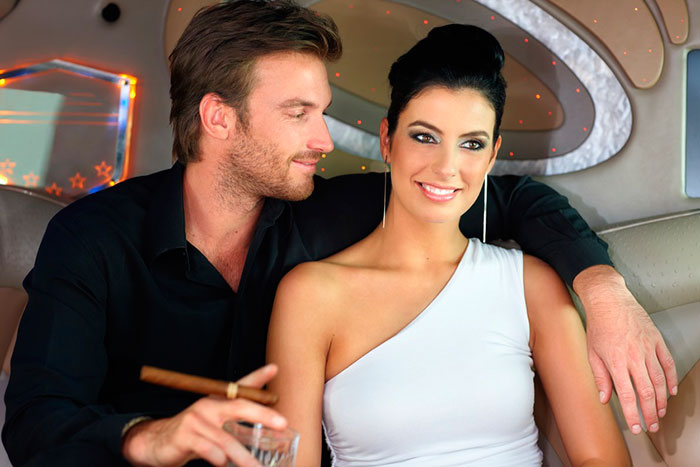 As the evening progressed, I came to a bit of a realization as I noticed the various ways different men interacted physically with the women they were talking to.
You see, most guys pretty much fit into two camps when it comes to touching women:
Guys who are less physical than they need to be, or not at all, and
Creepy, manhandling weirdos
The first type gets flaked on by confused girls who don't know what they want from them, eventually becoming the shopping partner or texting buddy, and pretty much never get laid.
The second type is the overly-physical guy. This is the guy who touches women in inappropriate ways before generating any level of attraction, hangs all over them, and causes them to become more and more uncomfortable until they find an excuse to slink away from all of the unwanted groping and clutching.
The thing about concepts such as touch compliance and physical escalation is that they get the girl used to you touching her in certain ways, but what do we know about how and what these communicate to a woman via sub-text and undertones?
Well, in addition to compliance and basic escalation, touch (when done correctly) is also an important means to implicitly communicate things to a girl, such as:
You are a

sexual male

who is confident about getting physical with women
She turns you on / you're sexually attracted to her
You won't disappoint her if she allows herself to be isolated with you
The pace you set, while fast, won't be

too fast

for her
It also tells her that you're just

used to this,

and that you touch women all the time
Finally, different types of touch communicate different things
That last bullet point is crucial, because you want to know what types of thoughts and feelings are being conveyed to a woman when you touch her. I will get into that a bit later in this piece, but first I want to explain how to communicate the right way via physical touch.