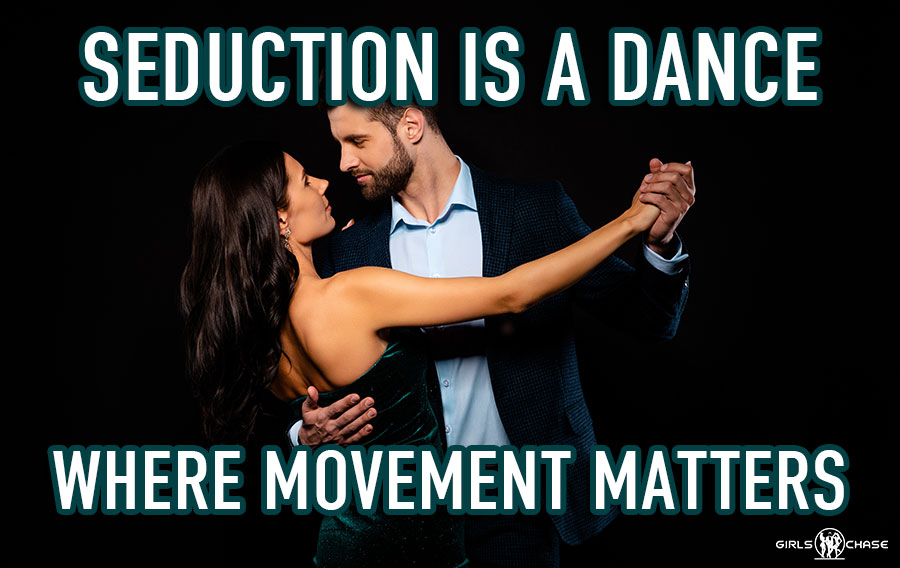 How can one gain more control over how his interactions with women play out? How do you increase your odds of attracting women? Add meaning to your movement.
In my previous article, I described contextual mirroring. In this article, I will give another example of seduction, explaining how it exists as more than just a vague set of concepts and relationships between ideas.
It's important to know that seduction has an end goal. There is nothing worse than spending time to get good at something only to realize your goal is too vague to improve, and you can't change your results.
With seduction, it is almost inevitable that most will come to that conclusion. So today, I will reveal two concrete changes that will hopefully shake your world at its foundations. You'll come away understanding seduction is not only real but excessively powerful, even though you may be unaware of this fact and have never truly understood what you are capable of.