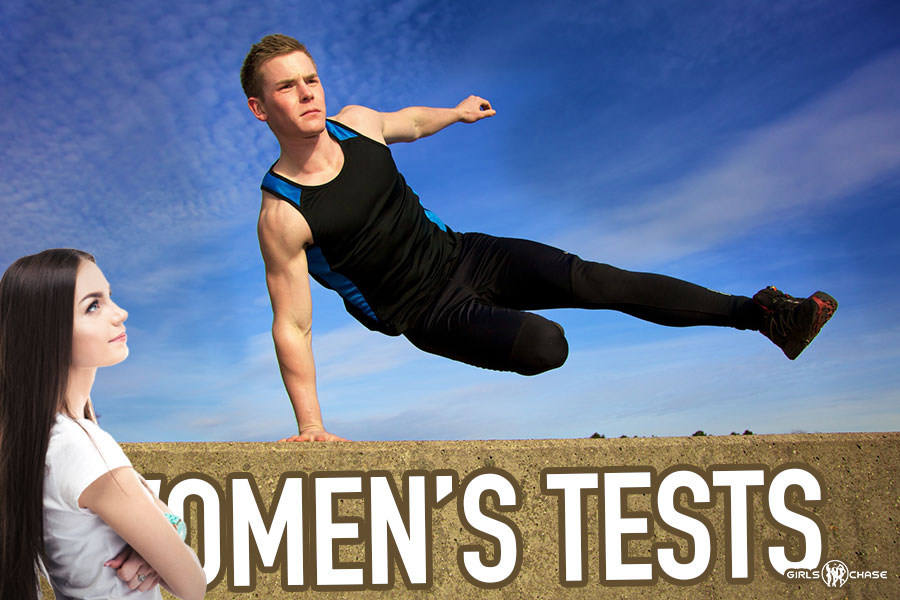 Girls test when they want to gauge a man. But not every test warrants the same response. Here are the 7 ways to respond in the face of women's tests.

Tests are a major irritant of many guys new to dating. Yet despite covering tests extensively, and giving you plenty of tools to deal with them over the years, I haven't assembled a proper end-to-end guide on acing these.
If you're new here or need a refresher, read these articles on tests (and why women use them) first:
The tests we'll deal with in this article are lighter tests. i.e., put-you-on-the-spot type tests. The kind where she is not trying to reject you yet, but she is turning up the heat. For recovery from hard tests – where she out-and-out rebuffs or rejects you – see this article:
If she's testing you in any way other than ignoring or rejecting you, however, this article will serve as your guide to seven (7) terrific ways to hurdle over her tests without pulling your hamstring.
You will notice as you read through these a common theme to all but the very first and, to a certain degree, the very last way: you respond to her tests by teasing her. She tests, you tease. She tests, you tease.
When a woman tests, what she's evaluating is your reaction to her tests, to better gauge what kind of man you are. Do you flip a table over? Do you turn into a mound of jelly? Or do you brush her tests aside while you tease and flirt with her?
In all but the most serious cases (where she has raised a genuine problem), you're best served to make light of her attempt to put you on the hot seat.
Now let's unpack those seven (7) ways to ace women's tests.