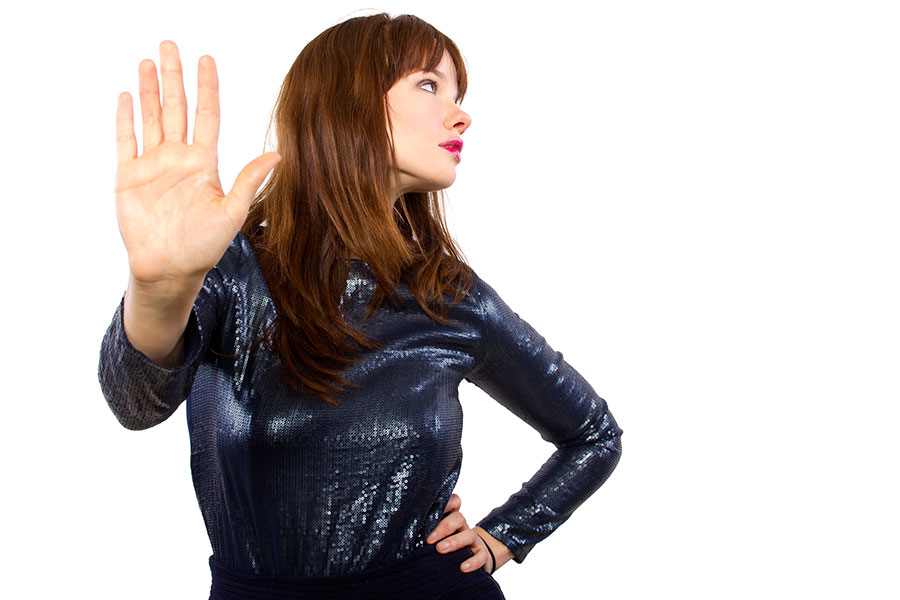 What do you do when she rolls her eyes or sticks her hand in you face? How you handle it is down to if it's a soft rebuff or a hard one.

Three girls in a nightclub, dressed flashy, keeping to themselves. The redhead was in a shiny, sexy beige dress. The blonde was in tight jean shorts and a white top with no bra. They had an older gal with them, perhaps late 30s, curly black hair and defiant.
I watched one man walk up to them, get spurned, roll off.
Another guy approached; snubbed, and he left.
So, I waited. And after a time, I saw my opening: we'd all moved out to a quieter part of the venue, and at some point the three girls moved out into the same area, out of the loud dance club part.

I was with a few friends who were good with girls but weren't habitual cold approachers, and they debated whether to make an approach or not. I was just there to spend time with my friends, not to meet girls per se. But I set down my glass and walked over to them.
The girls saw me coming and closed ranks; another sad man to reject. When I reached them, the older gal gave me a half second of eye contact before she put her hand up in my face dismissively and turned away; the blonde wouldn't look, and the redhead stared off, a bitchy look on her face.
A minute later, I had all three girls laughing and smiling with me. And when after I chatted with my friend, who'd watched the whole thing, all he could ask me was, "What did you say to them?"