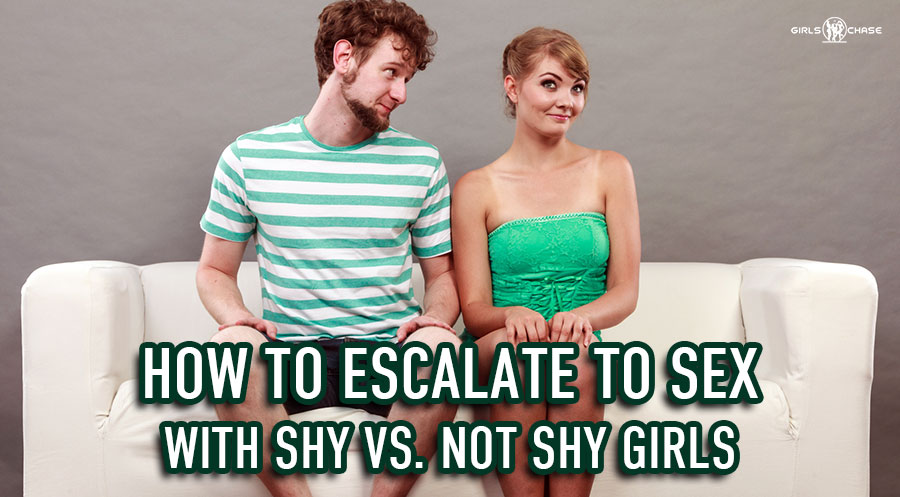 Shy or not, the secret to getting a girl in bed is to move fast. But is the process of escalating to sex different with shy girls? Yes, and here's how to do it.

This article is the unfortunate outcome of my many failures in pulling and escalation. People around me who know about my day game skills have been envious about my ability to meet a girl anywhere, any place, with little to no fear or anxiety. Guys tend to trip up most when it comes to approach anxiety and getting the guts to approach women – this doesn't exist in my domain; I got over that fear many years ago.
Currently, my biggest sticking point has been at the very end of seduction – in the moment of pulling the girl back to my place, and in the moment of escalating with her. I must have lost over 200 girls by failing in the most critical point in the seduction – the moment when she's already decided she wants to sleep with me, and I messed up with delivering on her wishes.
In this article, and in my next article series where I will discuss female self-esteem through all stages of seduction, we're diving deep into how to escalate and close the deal with a girl when she's at home alone (or wherever) with you, ready to have sex. Although different guys have different means to go about doing this, my focus here is on simplicity – how to read her and get her in bed with you depending on what kind of interest she shows in you.
Despite all my failures, there have also been many successes. Often failure is the best teacher – because through failure, you internalize a pattern so that you never trip up on it again, unless the pattern changes. So from my own failures as well as successes, let's look at what patterns have visibly emerged.