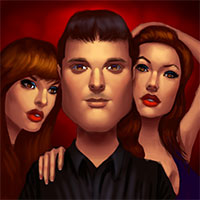 Hey guys. Currently I am writing down my life story from 2007 to today. Doing so, I got immersed in the past and revisited some great moments: crazy stories, amazing women, and all my great revelations about women and the art of seduction.
I also had some good flashbacks from the old mASF (Moderated Alt.Seduction.Fast) boards, the pickup community forum that used to be its main home, hosting all the big names in seduction.
I had joined this community in 2007 at the age of 15. I quickly skimmed through it. Being so young, I was a fast learner. But I also had little life experience, which seemed to be a curse, but it also forced me to think on my own. No experience meant no bias. So, I was always open to seeing the world differently.
I will take credit for being one of the pioneers to introduce "sex talk" not as a necessity to escalate the process into sex, but as a tool for creating attraction and compliance. By this, I mean:
Upon learning how to do these things, one could get laid with a much higher consistency. This was a different approach than what most guys were doing. I was getting plenty of followers, and many older members enjoyed my new, fresh ideas. But these concepts were also prone to criticism for contradicting the current beliefs back then, which included "Don't verbalize sex."
Nevertheless, the administrator of the mASF, Formhandle, invited me to join the elite forum called Masterminds, which was available to the public for reading, but where only selected members could post (Chase and Cody were also members).
What I'm sharing today is a remake of my first post there from early 2009 when I was 17. I'll fix the spelling and may rephrase bad formulations. I'll also include clarifying "notes from the present" to show how my thinking has evolved.
So, here is part 1 of 2 of the remake of the old mASF article that was lost after its decline. Enjoy.